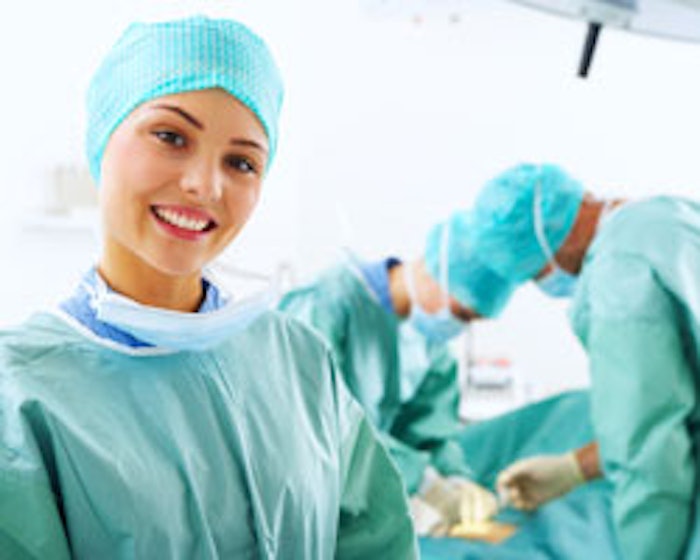 What if every physician in America offered to care for just one veteran who was wounded defending our freedom for free? With recent revelations that tens of thousands of military veterans had to wait more than three months for an initial medical appointment—or were never given an appointment in the first place, there's been a call for reform. One solution is allowing physicians outside of the VA to offer treatment.
The American Academy of Facial Plastic and Reconstructive Surgery (AAFPRS) has been volunteering to treat United States veterans since 2009 when their FACES OF HONOR program was founded. FACES OF HONOR connects injured soldiers who have sustained facial injuries in the line of duty with facial plastic surgeons willing to provide their services pro bono.
For example, Joseph Jones, a 35-year-old Iraq veteran from Florida will soon receive a beard implant after an IED blast robbed him of his ability to grow facial hair.
According to Edward Farrior, MD, president of the AAFPRS, "It's estimated that 20% of survivable injuries suffered in the Iraq and Afghanistan conflicts involve the face and neck. The FACES OF HONOR program was designed to complement the existing medical care that military hospitals currently provide. We want veterans to know that this is a resource for them, in the event of long waiting times for VA medical services."
The AAFPRS also applauds the American Medical Association (AMA) for requesting that the federal government provide timely access to medical care, approve measures that would let veterans seek care from private sector doctors, and create a registry of outside doctors that will see veterans. In addition, the AAFPRS urges President Obama to take action on this important issue for veterans and their families.
Military veterans can apply and find out more about the FACES OF HONOR program at www.facesofhonor.org.