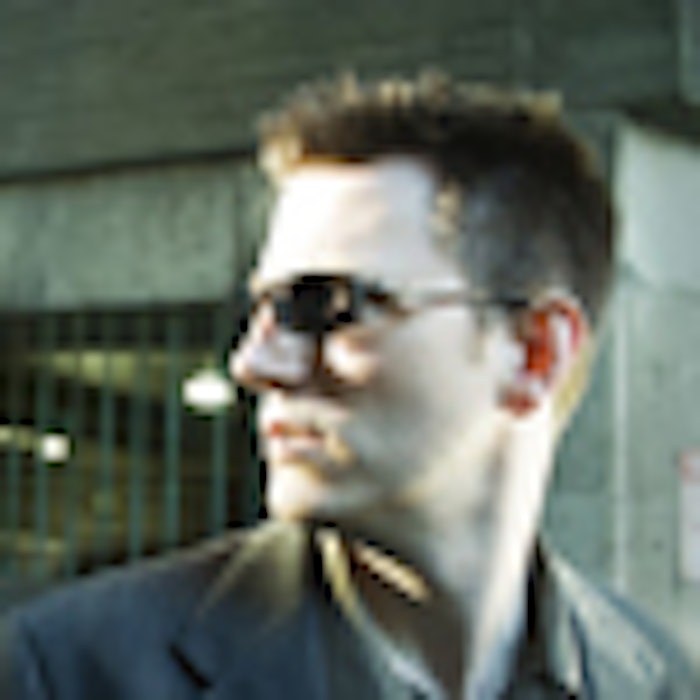 Only on SkinInc.com: Exclusive commentary from Stephen B. Baker, MD, FACS, Georgetown University Hospital plastic surgeon follows this article explaining the male patient's motivations for seeking out appearance improvement.
Statistics released recently by the American Society of Plastic Surgeons (ASPS) show that more men are going under the knife. Overall cosmetic plastic surgery procedures in men were up 2% in 2010 compared to 2009. However, many male surgical procedures increased significantly. Face lifts for men rose 14% in 2010, while male liposuction increased 7%.
2010 ASPS statistics show that men underwent more than 1.1 million cosmetic procedures, both minimally invasive and surgical. The majority of the men's top 10 fastest-growing cosmetic procedures are surgical, which bucks the previous trend of growth in minimally invasive treatments.
"The growth in cosmetic surgical procedures for men may be a product of our aging baby boomers who are now ready to have plastic surgery," says ASPS president Phillip Haeck, MD. "Minimally invasive procedures such as Botox and soft-tissue fillers work to a point. However, as you age and gravity takes over, surgical procedures that lift the skin are necessary in order to show significant improvement."
Men's top 10: Fastest-growing male cosmetic procedures (by percentage increase)
The list is comprised of the fastest-growing surgical and minimally invasive procedures from 2009–2010. Criteria for inclusion: Procedure performed on at least 1,000 men in 2010.
Face lift—14% increase
Ear surgery (otoplasty)—11% increase
Soft tissue fillers—10% increase
Botulinum toxin type A—9% increase
Liposuction—7% increase
Breast reduction in men—6% increase
Eyelid surgery—4% increase
Dermabrasion—4% increase
Laser hair removal—4% increase
Laser treatment of leg veins—4% increase
Plastic surgeons say that another trend they see in male plastic surgery is the type of patient seeking their services.
"Typically people think of celebrities and high-profile men undergoing cosmetic surgery," says Stephen Baker, MD, an ASPS member surgeon based in Washington DC. "And while that may be true, the typical male cosmetic surgery patient that I see is an average guy who wants to look as good as he feels. Most of my patients are 'men's men,' the kind of guy you might not think would have plastic surgery."
Baker said that baby boomers who are now reaching retirement age are the new face of the male plastic surgery trend. "They want to look good. So when they have the financial means to do it, they are ready to do it now," says Baker.
In fact, one of Baker's patients is an "average Joe" named Joe Marek. Joe recently underwent a face lift and eyelid surgery. The 57-year old said, "I didn't feel that old. I felt young. I was working out. I was pretty active, and I wanted to look like I felt inside."
Joe also said his girlfriend supported his decision to have plastic surgery.
Men's top 10: Most popular male cosmetic procedures (by volume)
This list is comprised of the top five surgical and top five minimally invasive procedures by volume in 2010:
Nose Reshaping (64,000)
Eyelid Surgery (31,000)
Liposuction (24,000)
Breast Reduction in Men (18,000)
Hair Transplantation (13,000)
2010 top 5 male cosmetic minimally invasive procedures
Botulinum toxin type A (337,000)
Laser hair removal (165,000)
Microdermabrasion (158,000)
Chemical peel (90,000)
Soft tissue fillers (78,000)
For more statistics released today on trends in plastic surgery including gender, age, regional, national average fees, and other breakouts, visit the ASPS Report of the 2010 Plastic Surgery Statistics at http://www.plasticsurgery.org/News-and-Resources/Statistics.html.
Stephen B. Baker, MD, FACS, Georgetown University Hospital plastic surgeon gives SkinInc.com exclusive insight into why male patients are beginning to shirk the stigma and seek out appearance improvement.
"I think if you break it down, there was a huge stigma for men and cosmetic surgery. There are a number of things that have happened. First of all, the openness of cosmetic procedures in the media. TV and radio. All publicity is publicity, whether it's good or bad. Even if you would take the show that plastic surgeons would cringe about, it is out there and the more exposure men get to it, the initial hesitation goes away. Also, there is the advent of the metrosexual man. When I grew up, no straight guy used anything on the skin and now there are plenty of male products. There is a global acceptance.
"Also, the baby boomers are into making themselves look as good as they feel. You have a larger population hitting the age that is common for candidates of plastic surgery. This is more of a self-absorbed generation. It's very much about them, and they want to look good. People are staying healthier longer, and time waits for no man or woman, so the affects of age are still hitting them.
"You have some men that finish one career—they may be in the military, have an early retirement and get a pension—then get a second career, sometimes as late as the mid 50s. They recalibrate who they are and who they want to be. Whether the consider plastic surgery to affect how they are viewed by their peers or due to an internal driver, that's a relatively common thing.
"Also, 65 is no longer a routine retirement age, and the most successful people are those who have jobs that they truly enjoy. They want to be perceived as influential within their sphere of influence, so this is a driver for men as well."
SkinInc.com: How do you work with a male patient who is seeking appearance improvement? Is it any different than working with a female client? How so?
"My style is to look at someone and get a sense of what they need. Some of my patients just want an overall opinion. Men or women, if you just talk to them in a real sense, this is what we can do, these are the options, you present it to a man in more like "We get rid of that extra skin," so you're not looking to turn the clock back like with a women. You want to keep them masculine, age-appropriate and get rid of the issues that are bothering them, such as the bags under the eyes or the skin on the neck. Men don't want to get rid every wrinkle. Most men are kind of OK with it. They aren't apologetic and … most of the people are "I'm in business, I work with a lot of younger people," or "I finished this job and I'm going back in the market."