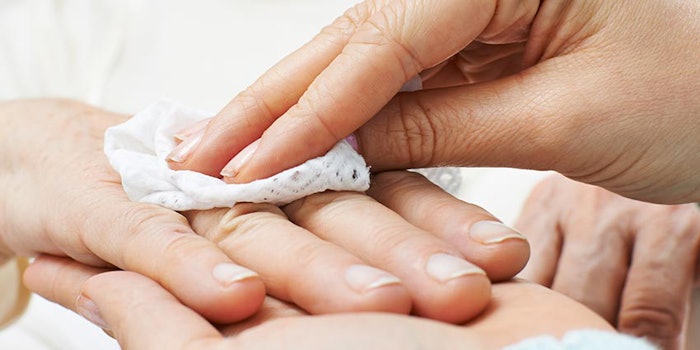 The Food and Drug Administration (FDA) has issued a request for manufacturers of over-the-counter (OTC) antiseptic products containing chlorhexidine gluconate to add a warning of a possible allergic reaction risk. This request follows a rise in reports of serious allergic reactions in recent years.
Found in products to clean skin, chlorhexidine gluconate has been associated with 43 cases of anaphylaxis (a severe allergic reaction) worldwide from January 1969–June 2015, according to the FDA. More than 50% of cases were reported after 2010, with the potential for additional cases not reported to the FDA. Two deaths are attributed to allergic reactions to chlorhexidine gluconate.
Chlorhexidine gluconate can be found in swabs, solutions, sponges, oral chips and mouthwashes created to reduce bacteria and avoid potential skin infections, both OTC and with a prescription. The products are used before surgery and injections, including fillers and other medical spa procedures.
Moving forward, the FDA recommends health care professionals to ask patients about any history of allergic reactions to antiseptics, and to advise patients to seek care if symptoms (including difficulty breathing, swelling, hives, rash and shock) arise. Adverse affects associated with chlorhexidine gluconate can be reported to the FDA's MedWatch Safety Information and Adverse Event Reporting Program.