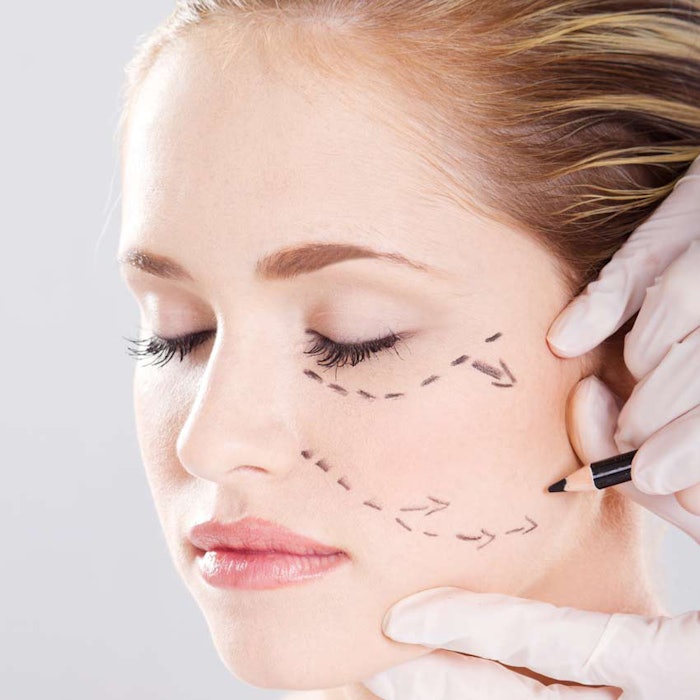 The global medical esthetics market is getting a lift from minimally invasive facial rejuvenation procedures, according to a recent report by Technavio. The global medical esthetics market is forcasted to grow from $9.39 billion in 2015 to $13.34 billion by 2020, due to a shift from invasive to non-invasive procedures, growth in private practices in Latin America and Asia Pacific and the rise in cosmetic procedures and treatment options.
"Esthetic clinical treatments are now gaining popularity due to their rapid results in short duration," said Barath Palada, a lead analyst at Technavio for general medical devices.
What do Baby Boomers Want?
Other than quick procedures, what does the Baby Boomer generation want? They want a natural and healthy appearance, the study found. Medical esthetics, including minimally invasive cosmetic procedures, have increased the use of facial rejuvenation products, breast implant procedures and dental implantation, the study found.
The American Society for Aesthetic Plastic Surgery estimated that medical facilities in the United States performed more than 11 million cosmetic surgical and non-surgical procedures in 2013. In 2014, the organization also estimated that more than 10.3 million women and one million men underwent cosmetic procedures, accounting for 90.6% and 9.4% of the overall medical cosmetic procedures, respectively.
Non-invasive Procedures Climb
Non-invasive procedures that deliver rapid and efficient results with minimal complications are becoming more popular as compared to traditional surgeries. With the advances in technology, people are opting for non-invasive procedures such as anti-aging treatments that include hyaluronic acid, calcium hydroxylapatite, and collagen-based facial dermal fillers, the study found.
Medical professionals are also using non-invasive procedures to provide rapid and efficient treatments for crow's feet and other facial wrinkles. The popularity of non-invasive breast implantation is also on the rise worldwide, particularly in Brazil, the United States and Venezuela.
There's also more money being pumped into research for new medical esthetic technologies. "Research on new technologies and the combined use of ultrasound, light technologies, cryolipolysis, and endermology resulted in the treatment for reducing cellulite and fat," said Barath. "Researchers are also focusing on developing techniques for skin procedures for a broad range of skin types and conditions."
Latin America, APAC's Cosmetic Tourism
Deregulation in this industry in Latin America and Asia Pacific allows surgeons to open private clinics and market cosmetic services. In addition, private hospitals in these countries offer breast augmentation procedures at a much lower cost than other countries such as the United States and the UK. This factor has been encouraging medical tourism and prompting foreign individuals to seek cosmetic implant procedures in these countries, the study found, which has also spurred global growth in medicalaesthetics.
 Learn more about practicing esthetics in a medical setting?