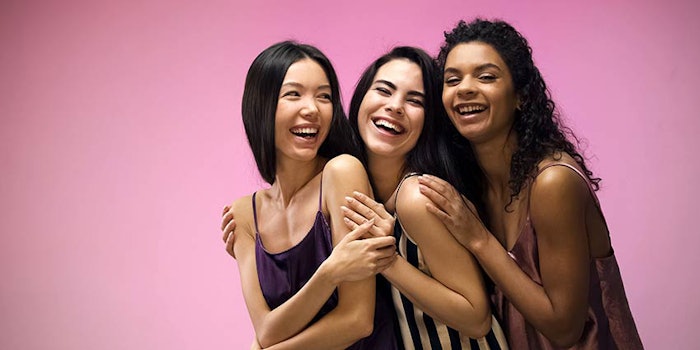 There's more that unites us than that which divides us—especially when it comes to our habits and attitudes around medical esthetics, according to Allergan's first worldwide study on the topic.
Titled the "Allergan 360° Aesthetics Report," the study explores the motivations and mindset of consumers across ages, races, cultures and genders. Allergan surveyed more than 14,500 esthetically-minded consumers—as well as 1,300 esthetic physicians—across 18 countries.
"Allergan is proud to have undertaken one of the most far-reaching and authoritative studies ever conducted on the subject," said Brent Saunders, chairman and CEO of Allergan. "As a company with worldwide awareness, reach, and brand affinity, we are in a unique position to identify and report on trends and drive change in the medical aesthetics category. It is our responsibility to better understand the perspectives and needs of the patients and physicians we serve, as well as continue to educate consumers."
Among the key findings:
Digital Love—More than a quarter of global consumers (28%) turn to internet as their first stop when looking for a dermatologist or plastic surgeon for an esthetic treatment; 82% of U.S millennials turn to Instagram, specifically, as their leading source of information
Ready for an Intervention—When it comes to surgical or non-surgical intervention, more than half of millennials are on board—61%, to be exact, agreeing that "overall appearance impacts how successful they are in life"
The Global Getdown—Worldwide, 68% of consumers say looking their best is an important part of their daily activities (such as career, volunteering and running errands) and 53% of consumers globally would consider a non-invasive body contouring treatment; other universal concerns include facial lines or wrinkles around the world, with 32% of consumers currently considering a facial injectable
For the full report, visit https://360aestheticsreport.com.