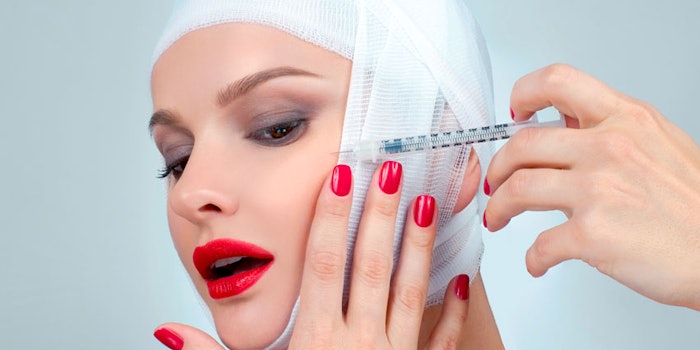 Prejuvenation is the buzzing term in medical spas for 2019, and this concept of younger clients coming in to receive non-invasive treatments as a method of preventing aging has produced another buzzword known as "rich girl face."
The American Academy of Facial Plastic and Reconstructive Surgery (AAFPRS) further notes that in millennial clients, there was a 24% increase in cosmetic surgery or injectables in clients under 30, four-fifths of the treatments performed by facial plastic surgeons in 2018 were cosmetic, non-surgical procedures and that Botox is the most popular procedure for this generation overall for both genders.1
Receiving the "Rich Girl" Face
The "rich girl face" trend refers to the look of plump lips and glowing skin. Dirk Kremer, M.D., Harley Street plastic surgeon, explained in an interview with Glamour how younger clients are not only owning up to the cosmetic treatments they are getting done, they almost want it to noticeable to the naked eye. Kremer coined this phenomenon of women boasting about the work they got done "rich girl face," as he saw it spread on social media like wildfire. 
Where is this trend coming from? The cosmetically-enhanced celebrities and reality TV stars like the Real Housewives and the Kardashians, and Kramer even mentions how some if it is still fueled from the Snapchat Dysmorphia craze of 2018. 
"The puffed and plumped 'rich face' aesthetic is practically the new Louis Vuitton handbag in certain circles–an instant, recognizable marker of wealth and status," explained Kramer. This is one trend that will leave your younger clients boasting on social media, so be sure to remind them to tag you so you can get recognized for your work, or ask your younger clients if they would be comfortable with you sharing before and after photos of them on your platform.
References