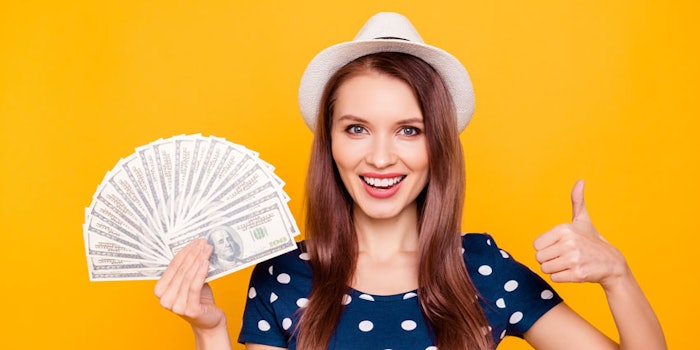 Sonya Kennedy, owner and esthetic director Magnolia Medspa, discussed how she started up her very profitable med spa and built it to what it is today. She wanted to share some of her top important tips for how estheticians can start up their own medspa and make it profitable.
"I started my spa seven years ago, and I wasn't sure what to do. I learned a lot as I went along with it, and I want to be able to hopefully save you guys some of those mistakes that I made along the way."
Targeting Ideal Clients
Every single client is important, and you can't judge them when they come in. You never know who is going to end up being a client for a lifetime. So Kennedy provided these key tips for ways to target your ideal clientele without having to cut corners on yourself, your values or your spa.
Don't try to be the cheapest spa in town
Don't  try to be the most expensive spa in town
Be ready to work in every budget
Be very honest with your clients and educate them on their skin
 "I think educating them and telling them the truth about what it's going to take to obtain their skin goals, is far more important than giving them a fair price," Kennedy concludes.
Branding in Your Spa
You want your clients to come in and see your spa for what it is and what it stands for. Don't focus on advertising all these other brands and treatments in your spa, bud advertise your results. Kennedy shared some quick tips for how to do this.  
Use before and after work that you have done. Note: but be sure to advertise what you are proud that you've done in your spa.
It can confuse clients to see branding of all different skin care products all over your spa, so focus on showing them who you are.
Take Advantage of Social Media
"Advertising in this day and age is very different than it used to be. We're constantly taking photos and posting them on our Instagram and our Facebook," Kennedy explained before sharing a few more tips.
Be willing to hire a marketing person if you can afford it
If you can't afford it, be diligent about doing it yourself
Creating Your Own Custom Skin Care Line
It will take a while to get this together, but it is worth it. It makes a huge difference to have your own skin care line that you can be in control of. Kennedy explains that the top benefits of having your own skin care line includes:
Helps with quality control
Branding for yourself
People love having skin care made special for them
Clients have to come to you for it
The Importance to Staff
No matter how good of an esthetician someone may be, if they are not a team player there will be problems. This will cause a negative energy in your spa, and clients and your other employees will be able to feel this. Bottom line if you have a strong, team-oriented staff they will make money and so will you.
See how they interact with clients
See how they interact with your staff
Be sure to cut out and avoid any strong competition between employees
Incentivize and encourage your staff to work harder
Create a non-compete agreement with your staff
Financial Pitfalls to Avoid
"My spa is successful, and I'm very proud of that. However, it's important to know that having a successful spa costs a lot of money," Kennedy explains. She shares these top tips for ways to avoid some financial pitfalls while starting up a med spa.
You want a beautiful spa, but don't go in debt with décor. Don't try and throw it all together at once but put it together over time.
For injectables, pick one brand and stick to that because they will take care of you.
When buying machines for your spa, ask yourself how much it's going to cost you and what the return on that will be.
Stay Innovative
You want to make sure you're staying innovative. "I am my own Guinea pig, and I will try everything before I bring it into my spa," said Kennedy.
Go to spa shows
Try out any new products before bringing it into your spa
Keep yourself educated on trends and insights for the industry