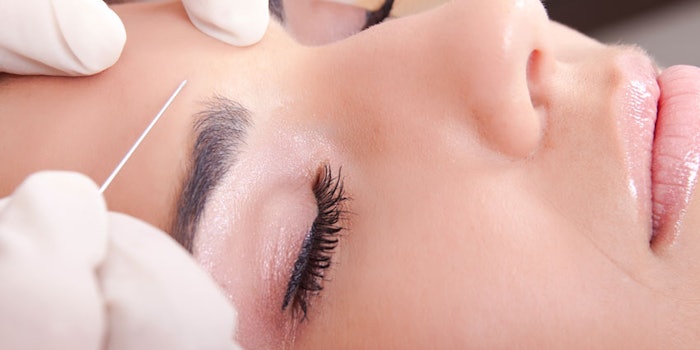 Jeuveau, a neurotoxin from Evolus, received approval from the U.S. Food and Drug Administration (FDA). Jeuveau is a 900 kDA purified botulinum toxin type A formulation designed to temporarily improve the appearance of glabellar lines.
This neurotoxin has been studied on over 2,100 subjects through the transparency global clinical program. These studies included two Phase III U.S. trials, which was the largest head-to-head esthetic pivotal trial versus Botox, as well as two long-term safety studies. The evidence from two clinical trials of 654 adult patients with moderate to severe glabellar lines led to the FDA's approval of the the neurotoxin. The trials were conducted at 20 site in the U.S.
Evolus aims to put a focus on millennials and an elevated experience for the professional injector. Jeuveau will be available throughout the U.S. at physicians' offices starting in the spring of 2019. 
David Moatazedi, President and Chief Executive Officer of Evolus, stated, "What makes Evolus unique is our focus on delivering performance beauty products with a customer-centric approach. We are pleased to introduce Jeuveau, the first FDA approved neurotoxin dedicated to aesthetics and manufactured in a state-of-the-art facility using Hi-Pure™ technology."