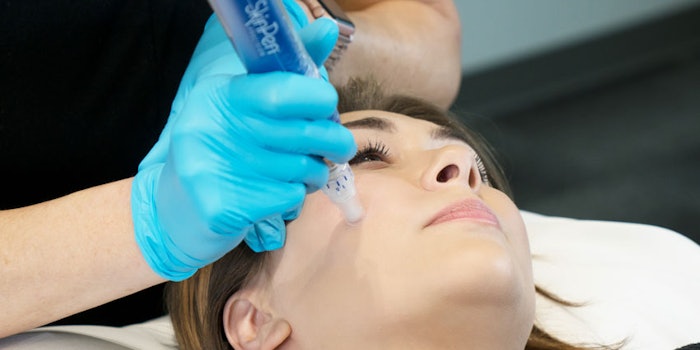 Bellus Medical's SkinPen Precision has been granted clearance and received marketing authorization from the U.S. Food Drug and Administration (FDA). According to the company, it is the first microneedling device, and the only class II microneedling device, to be given FDA clearance. The device is a medical grade microneedling device that is designed for health care professional use only. 
Bellus Medical worked through a three-year evaluation process to receive the FDA designation. This evaluation process included 90 validated requirements for the microneedling device, charger base and proprietary cartridge, which included biocompatibility testing that ensured that none of the materials were harmful to human skin cells. 
"Our evaluation process with the FDA resulted in a new draft guidance issued by the FDA, which includes regulatory requirements for microneedling devices," said Jennifer Block, Bellus Medical Director of Quality & Regulatory.