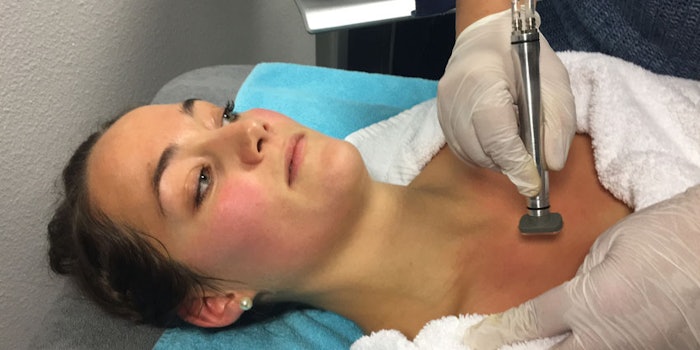 Skin rejuvenating technology MIRApeel debuted in the United States by eMIRAmed USA, LLC at the American Academy of Dermatology annual meeting. This system combines vacuum-assisted microneedling with LED technology for improvement in aging and other skin conditions.
The technology is designed for dermatology, cosmetic surgery or medical spa physicians to address different skin concerns that a range of clients may have. The product was further shown at the annual meeting when hands-on demonstrations were conducted on the exhibit floor. 
MIRApeel has a "comprehensive patient and client socio-demographic range," explained Serge Castro, President of eMIRAmed USA, LLC. Thus, this machine is able to improve and address client's skin types and conditions on the face, neck and body.
Castro further explained the benefits for the spas that could use it explaining how the "faster treatment sessions is more convenient and comfortable for clients and increases their satisfaction which readily translates into faster monetization and return on investment for users."