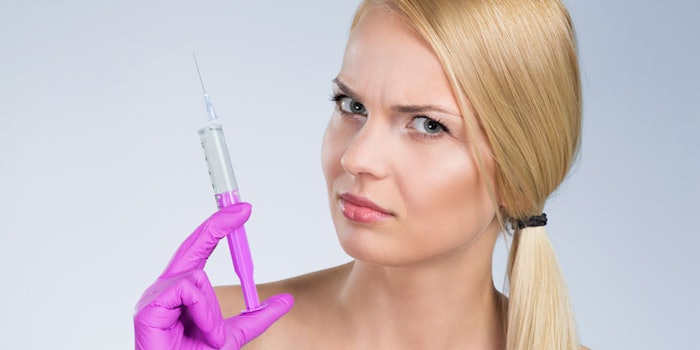 The year 2020 is well on its way, and with that comes an entirely new batch of trends that will be popping up in spas and medical spas. To better understand the trends that are going to be emerging in 2020, we took a look at the big medpsa trends of 2019, and how they are shaping this upcoming year.
Shaping the Future
These trends are based on an Aesthetics Trend Report that RealSelf put together showing the Nonsurgical Cosmetic Treatments that had the highest interest growth. These treatments included:
Emsculpt - 450% interest growth
Halo Laser - 64% interest growth
Hyaluronidase - 50% interest growth
CO2 Laser - 43% interest growth
Ultherapy - 39% interest growth
Sculptra Aesthetic - 29% interest growth
SculpSure - 21% interest growth
Bellafill - 17% interest growth
PicoSure - 12% interest growth
Accutane - 8% interest growth
New Year, New Trends
Based on this growth in treatments, it was safe to say that revision, removal and corrective treatments were the big trends of 2019. However, to better understand how these trends are going to shape 2020 we interviewed Lara Devgan, M.D., MPH, chief medical editor of RealSelf. 
Skin Inc. (SI): What is your role in spa/beauty industry?
Lara Devgan(LD): I am a board-certified New York City plastic surgeon, the chief medical editor of RealSelf, and CEO of the medical-grade skin care line Dr. Lara Devgan Scientific Beauty. I specialize in plastic surgery and injectables for the face, breasts and body.
SI: Why do you think 2019's fastest-growing treatments became so popular?
LD: On some level, everyone wants to avoid surgery if they can. So, it makes sense that we're seeing increased interest in treatments like nonsurgical buttock augmentation with poly-L-lactic acid, which I often perform on patients who are looking for an alternative to surgical butt augmentation. 
SI: How do you think the 2019 fastest-growing treatments are shaping 2020's trends? 
LD: *For this question, Devgan broke her answers down into the nonsurgical and surgical trends.
Nonsurgical: Treatments that offer less invasive alternatives to traditional surgical procedures will continue to garner attention. 2020 will be another big year for the nonsurgical category as a whole, especially with longer acting Botox analogs, more versatile and longer acting injectable fillers, and new nonsurgical methods of skin tightening all on the horizon. 
Surgical: We will also see a new emphasis on surgical finesse, with interest in subtle surgical procedures like Lip Lift (No. 5 on the surgical list with 113% growth compared to 2018) and Buccal Fat Removal (No. 10 on the surgical list with 79% YOY interest growth on RealSelf in 2019) increasing in popularity in 2020.  
Furthermore, a continued focus on prevention, early intervention and, when possible, less invasive approaches will be the future of plastic surgery in the coming year.
SI: What trends do you see staying in 2019? 
LD: I think the era of the overfilled lips is over. I think a return to naturalness is here to stay. 
SI: What can medspas expect their clients to be interested in for 2020?
LD: With patients taking such good care of their eyes, there has become a new focus on the neck, hands and body. These are areas that tend to show signs of aging in the passage of time. Dorsal hand augmentation, Botox in the platysmal bands (nefertiti necklift) and non-surgical buttock augmentation will continue to rise in popularity.
2020 will be the year when people feel the most comfortable being their own kind of beautiful. I predict that our industry will be more focused on optimizing global facial attractiveness rather than eliminating every single flaw.