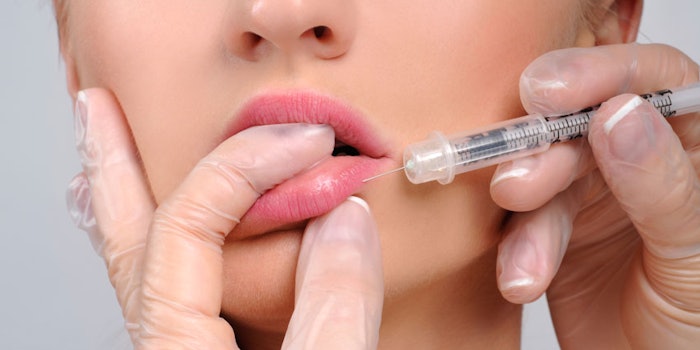 Silk Medical Aesthetics has finished enrollment in a clinical trial for the industry's first silk-based dermal filler. Silk Medical Aesthetics combined its proprietary Activated Silk technology with hyaluronic acid to develop a reversible dermal filler that is hoped to introduce a new level of customization to the marketplace and enable surgeons to administer injections with greater precision. They have been able to do this through licensing Evolved By Nature's technology for the creation of these fillers. 
"Despite their widespread popularity, dermal fillers have seen little innovation over the last 20 years," said Silk Medical Aesthetics co-founder Greg Altman. "The Activated Silk technology is a huge leap forward for dermal fillers, as it introduces a new level of customization from a natural and biocompatible protein unseen in the market until now. We look forward to continuing our research and eventually working with leading dermatologists and plastic surgeons to introduce our silk-based solution to patients."
These composite fillers yield unique mechanical, theological and optical properties not possible with traditional hyaluronic acid fillers. Also, the technology used in these fillers are designed to be safer and healthier for people and the planet. The Activated Silk is made by dissolving the pure silk fibroin protein in a simple saltwater solution, and this solution is then tailored to elicit different properties best suited for any volume filling application. These fillers can be used for all injections from superficial to deep, and it can be used to treat acne scars.