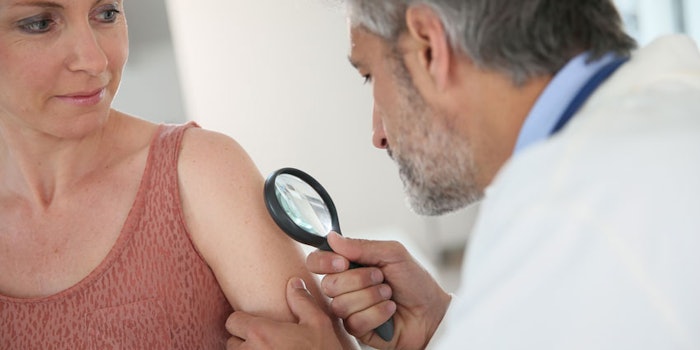 Researchers from Washington University School of Medicine and Harvard Medical School in St. Louis, Massachusetts studied how the combination of topicals used on precancerous skin lesions can help prevent skin cancer from developing later. The study was published in JCI Insight on March 21, 2019. More specifically, it helps in preventing the development of squamous cell carcinoma. 
The therapy combines 5-fluorouracil, a common chemotherapy drug, with a synthetic form of vitamin D. The researchers also showed how calcipotriol activates the immune system's T cells; this can then attack the tumor cells.
Follow-up data was also collected on a study from Siteman Cancer Center at Barnes-Jewish Hospital and Washington University School of Medicine that showed how immunotherapy plus chemotherapy cleared actinic keratoses better than chemotherapy alone. The follow-up data used 132 patients from the original trial and found that of 30 patients who received the combination therapy only two (7%) developed squamous cell carcinoma. Of 40 patients who received the standard therapy 11 (28%) developed squamous cell carcinoma than those who received standard therapy. 
"This finding provides the first clinical proof-of-concept that an immunotherapy directed against premalignant tumors can prevent cancer," said senior author Shawn Demehri, M.D., PhD, of Massachusetts General Hospital and Harvard Medical School. "We hope our findings will establish that the use of premalignant lesions as personalized therapeutic targets can train the immune system to fight against the progression to cancer."