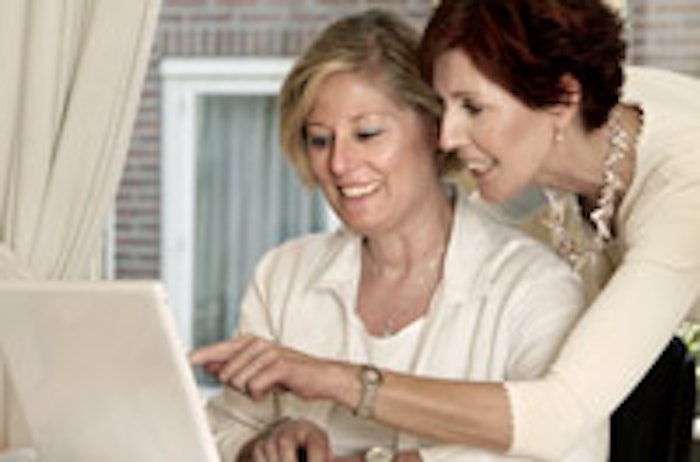 Abstract: Keeping up with what patients are looking for is essential to a successful practice, and the members of Merge magazine's editorial advisory board know to stay on the lookout.
Helping aesthetic practices adjust to changing patient needs, Merge magazine asked its editorial advisory board members to share how they feel the patient population has evolved since starting their practices.
Q: Do you think the aesthetic consumer has changed since you began your practice? If so, how?
The shift in the consumer philosophy has transitioned to an even more savvy patient seeking top quality outcomes. The patients want natural results and good value for their investment, and they want assistance in determining their best options to achieve their goals. That may be surgery, volume restoration using injectable fillers, skin treatments, or a custom combination of all three.
Ben Bassichis, MD, FACS
Advanced Facial Plastic Surgery Center Dallas
I feel there is more mainstream acceptance of aesthetic procedures than there was in the early 1990s when I began practicing. I also feel consumers are taking a greater interest in educating themselves about various aesthetic treatment options.
Brian Biesman, MD
Nashville Centre for Laser and Facial Surgery, Nashville, TN
There has been a tremendous change in the aesthetic consumer during the past 21 years, mostly due to the plethora of nonsurgical and medical aesthetic options the consumer now has to choose from. In addition, because of the incredible media attention to this topic, there are many resources the consumer has to obtain information. The Internet is now the consumers' main source of information, which has its advantages but also creates myths. Managing patient expectations is very challenging because the information is not vetted and is often sensationalized. Anything can be posted on the Internet, so the consumer has no real way to separate scientifically sound procedures versus procedures that are based on anecdotal information that is driven by marketing.
Laurie Casas, MD, FACS
Casas Aesthetic Plastic Surgery, Glenview, IL
With the advent of the Internet and all the information available on the Web, as well as the direct-to-consumer marketing that most aesthetic companies are doing, it has really changed the knowledge base of the patient, which can be a good thing and a bad thing. It does lead to a more informed patient, but there are also a lot of elements that need to be interpreted. There are now chat rooms where people discuss products they've used and procedures they've had done, which has increased the dissemination of knowledge to the public. That much knowledge can be overwhelming at times, and it's imperative that a physician offer patients a discerning evaluation, because each person is different and treatment plans need to be individualized. Patients need a qualified physician to be able to recommend the best procedure, technology or product to them.
Miles Graivier, MD, FACS
North Atlanta Plastic and Reconstructive Surgery, Roswell, GA
Definitely yes, the aesthetic consumer has changed. Consumers are much better educated now, and are definitely more price-conscious and shop around more. It's not unusual for a patient to say, 'I've seen five other doctors about this kind of procedure, now what can you do for me?' They are definitely more likely to shop around for the best procedure for their money.
Joseph M. Gryskiewicz, MD, FACS
Gryskiewicz Twin Cities Cosmetic Surgery, Burnsville and Edina, MN
Having been in practice for 14 years, I find more people now are aware of what we do, especially given all the TV shows about plastic surgery. At this point, if someone has never heard of Botox, my response is, 'What do you mean you've never heard of Botox? Where have you been past 10 years?'
Jason Pozner, MD
Sanctuary Plastic Surgery, Boca Raton, FL
Without a doubt, aesthetic consumers are much better informed, and it's something I've been seeing more in the past five to ten years. The main reason for that is the Internet and the continual improvement in what we as cosmetic surgeons and dermatologists have to offer. Additionally, the proliferation of educational and informative materials such as magazines and publications that are nearly 100% devoted to our industry is a huge benefit to us in the long run.
Joel Schlessinger, MD
Skin Specialists, PC, Omaha, NE
I've been practicing for more than 15 years as a cosmetic dermatologist, and when it was first introduced for aesthetic use, hardly anyone knew about Botox, let alone other fillers and treatments. Patients would come in with very little knowledge and ask a lot of questions, usually good questions, and they seemed a little more skeptical and concerned about the potential results of filler and laser treatments. Now it's something that everyone knows about and is familiar with. Today my patients don't ask nearly as many questions, and in fact, sometimes I have to talk them out of procedures that aren't right for them. This, opposed to how I used to have to spend just 15 to 20 minutes explaining a procedure to patients and telling them why they would benefit. Now people are much more keen and eager to have things done.
Nowell Solish, MD, FRCPC
Dr. Nowell Solish, Cosmetic Dermatologist, Toronto
I definitely think so, especially in terms of patients and potential patients coming into the office being more knowledgeable. A great many patients I see now have a good knowledge base about the available treatments and even the technology, having heard about and done research on lasers, Botox and Dysport, fillers, and even surgical procedures. The second change I see is patients becoming more involved in the decision-making process in terms of their treatments and even product usage; my relationship with them is now more of a partnership. They more clearly articulate their specific objectives and wishes for the outcomes of treatments, as well as what they are seeking in terms of downtime and other ways they are affected by treatments or surgeries. The third thing I see is many more patients seeking out noninvasive or minimally invasive treatment solutions.
Hema Sundaram, MD, FAAD
Sundaram Dermatology, Cosmetic & Laser Surgery Center, Rockville, MD, and Fairfax, VA
I think the aesthetic consumer has changed due to the increased potential for patients to more easily access information. This easy access is mostly because of the Internet. Unfortunately, most information on the Internet isn't always closely monitored for accuracy, and for that reason patients aren't always getting the best information. As a society, we've gotten used to being able to research any topic via the Internet, including cosmetic surgery, and we're so used to being able to access information at our fingertips. This information can be self-serving to the agency posting it and misleading to the consumer. I think this has changed the aesthetic consumer and the industry a lot.
Jonathan Sykes, MD, FAAD
University of California, Davis Medical Group, Sacramento, CA
I think the consumer is more knowledgeable. Compared with 1995 when I started in practice, more patients who are coming in are specifically asking for a particular product or procedures. So much more information is accessible in the lay press than 15 years ago; nearly everyone has access to information on the Internet, television and in print media. And cosmetic surgery is something for regular folks, not just celebrities or socialites. The noninvasive procedures have become as common as coloring hair.
Heidi Waldorf, MD
Waldorf Dermatology & Laser Associates Nanuet, NY
I've been in practice for the past decade, and I firmly believe the aesthetic consumer has changed. These individuals are now savvier and more knowledgeable; they are using a variety of sources to acquire information regarding aesthetics. I feel the Internet has played the major role in this ongoing and dynamic educational process.
Steven G. Yoelin, MD
Private practice, Newport Beach, CA