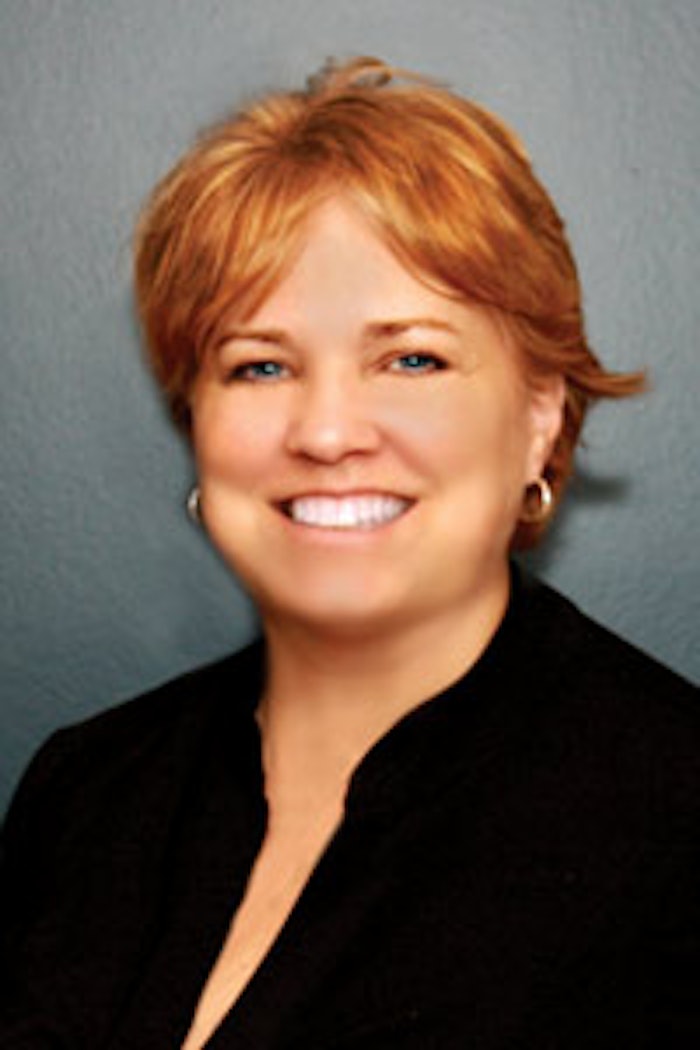 Having spent the past 32 years in the ophthalmology segment of the medical industry, Patti Barkey, the chief practice administrator at Bowden Eye Associates and the Eye Surgery Center of North California, LLC, in Jacksonville, Florida, knows a growing trend when she sees it. And with her practice now transitioning into a greater selection of oculoplastic and aesthetic procedures, it is clear cosmetic services are on the rise for this bustling business.
Barkey began her work in the medical field after receiving a medical assisting certification from the now defunct Florida College of Medical and Dental Assistants in Jacksonville, in addition to working as an unpaid intern in an ophthalmology office. She steadily gained experience by continuing to work in an administrative capacity through the years and eventually joined Frank Bowden III, MD,in 2000. He went on to launch Bowden Eye Associates, with Barkey's assistance, the following year. "We always wanted the practice to be a well-rounded ophthalmology destination, a sort of one-stop location for all our patients' needs," Barkey explains, and as the practice expanded to four locations and even became the eye care provider for the NFL's Jacksonville Jaguars, its menu also grew. Now, Bowden Eye Associates offers everything from cataract and glaucoma surgery to Lasik procedures and expanding cosmetic options, which include laser hair removal, facial skin resurfacing, facial fillers and Botox.
Overseeing all administrative aspects of the practice—managing personnel, creating and coordinating marketing efforts and being responsible for the operational management and corporate administration—it was only natural that Barkey was integral in the decision to make aesthetics a portion of the business. "There's so much that we already did that went hand in hand with cosmetic work," she explains. "We have patients coming in for Lasik procedures and other pathological work, and a procedure like that leads to them suddenly noticing things they never noticed before."
The process of expansion started about two years ago, Barkey explains, beginning with the recruitment of Kristina Price, MD, a physician dedicated to plastic and aesthetic work for the practice. "It was so important to have someone with a good personality who fit in with our group," Barkey says of Price, noting that she herself had a lot of learning to do as well. "When patients come in asking questions, I need to be able to respond knowledgeably."
This kind of in-the-midst interaction is the norm for Barkey, who likes to lead by example. "I feel I'm best suited to be out and about in the practice, teaching and instructing the staff, setting an example instead of just being chained to a desk," she says, adding that as the practice expands and changes, she is finding this technique of showing, not just telling, more and more important.
"In addition to maintaining our professionalism, we have to consistently work to make the patients aware of these new options, as well as having them comfortable to be asking questions of us about them," explains Barkey. As patients have largely seen Bowden Eye Associates as a traditional, pathological practice, it's imperative for the staff to make the cosmetic procedures more familiar and comfortable for its target audience. This includes keeping personnel well-informed of the available aesthetic procedures and up-to-date on industry information, which includes monthly continuing education requirements.
It's a challenge that Barkey, who has been named a certified ophthalmic executive by the American Society of Ophthalmic Administrators, is up to. "I love taking projects from concept to completion," she says. "With our cosmetic offerings, it's so satisfying to see the practice come from not knowing much about it to having patients who are very satisfied with their results."
Providing the support and tools the practice's physicians need in order to offer that kind of patient satisfaction is something Barkey sees as the key to her job. "If you take good care of your patients, the rest will take care of itself," she says, and in light of her past hard work and dedication, it is clear this is something Bowden Eye Associates and Barkey will be offering for years to come, no matter the type of procedure.