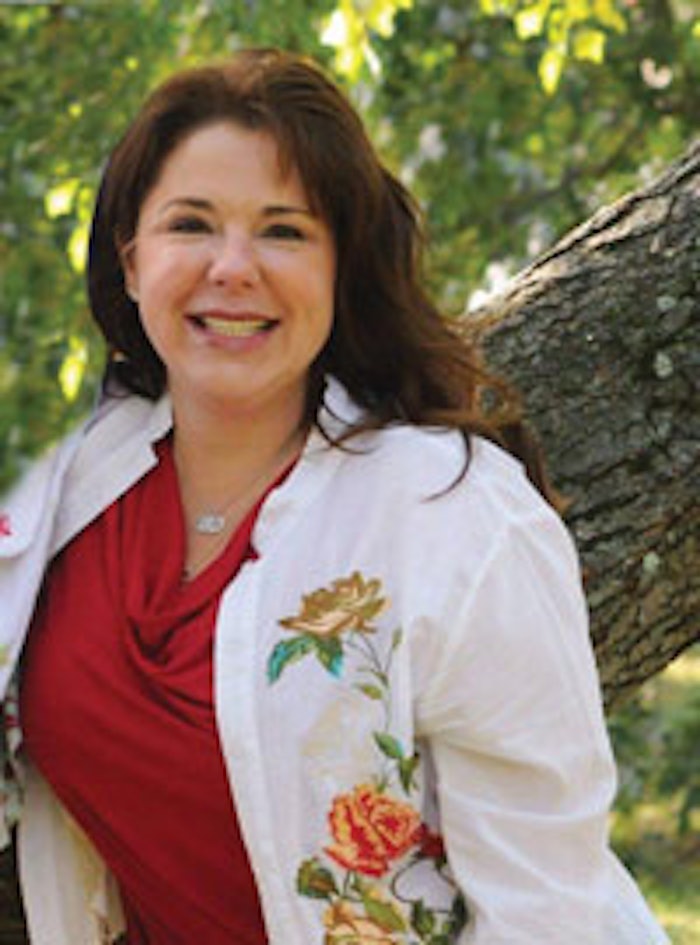 As Tristé Rosebrough, RN, the office manager and senior injector nurse with Winslow Facial Plastic Surgery in Carmel, Indiana, initially prepared for a career in the medical field, her focus was on children. "I planned to be a pediatric nurse all my life," Rosebrough says.
After graduating from the associate program at the Indiana University School of Nursing in Indianapolis in 1999, she worked at Indianapolis' Riley Hospital for Children. However, after she had her daughter, she found her pediatrics position becoming more difficult to deal with. "You have to have a switch that can go on and off that helps you not want to take every sick kid home with you," she explains. "By the time my daughter was eight months old, I lost my switch."
Realizing it was time for a change, in August 2004, Rosebrough learned about the launch of a local facial plastic surgery practice by Catherine Winslow, MD, FACS, a physician who had previously been a consultant for the White House and worked at Walter Reed Army Medical Center in Washington, D.C. "Dr. Winslow's sister-in-law, who I'd worked with at Riley, recommended me," Rosebrough says. "I saw it as a stepping stone—never thinking I would stay in this industry for long."
However, under the tutelage of Winslow and with an increasing patient load and responsibilities—including the position of the practice's office manager—Rosebrough grew into the job. "Now I love it," she says. "I feel as though we are truly a family here. My husband works in the corporate world, and I see how they can be managed by fear. Here I'm motivated by wanting to do my best for my patients, staff and Dr. Winslow."
And her best efforts are certainly admirable. Rosebrough, who sees patients in the office three days a week and works from home as the office manager and a patient liaison the other two, began her training in administering injectables in 2005, and has pursued advanced courses in them ever since, even being named an ACE injector by Allergan, Inc. in 2008. "Being an ACE injector of Allergan's means I'm in the top 1.5% nationally for patient retention," she explains. Winslow Facial Plastic Surgery also has been recognized as a Diamond Provider by Allergan, meaning the practice is one of Indiana's top providers of Botox, Juvederm and Latisse treatments, selling at least 800 units per year. Additionally, Rosebrough has kept up with training in product knowledge and other procedures, but she primarily focuses on injectables. "I love when someone sees the change immediately, right then and there, and I know I helped make that difference," she says.
To help maintain the best results for her patients, her practice and the industry, Rosebrough offers industry training to others through Allergan, plus continues her own education with organizations such as the American Academy of Medical Esthetic Professionals and the Organization of Facial Plastic Surgery Assistants (OFPSA). "OFPSA is an invaluable resource for me, especially in terms of office management," Rosebrough notes. "I try to stay very active with it, attending the meetings every year. It's great to have other professionals to bounce ideas off of and to lend some knowledge when I need it."
Growing the practice, as well as her own knowledge and expertise, is certainly something that interests Rosebrough. "It's good to always keep growing, and I will be here until this building crumbles around me," she laughs. "You always hear about how the grass is greener on the other side, but I've had a lot of jobs, and I certainly know I feel blessed to work here."
So it seems this stepping stone has become a foundation for Rosebrough, bringing a charismatic, dedicated professional solidly into the medical aesthetic industry.