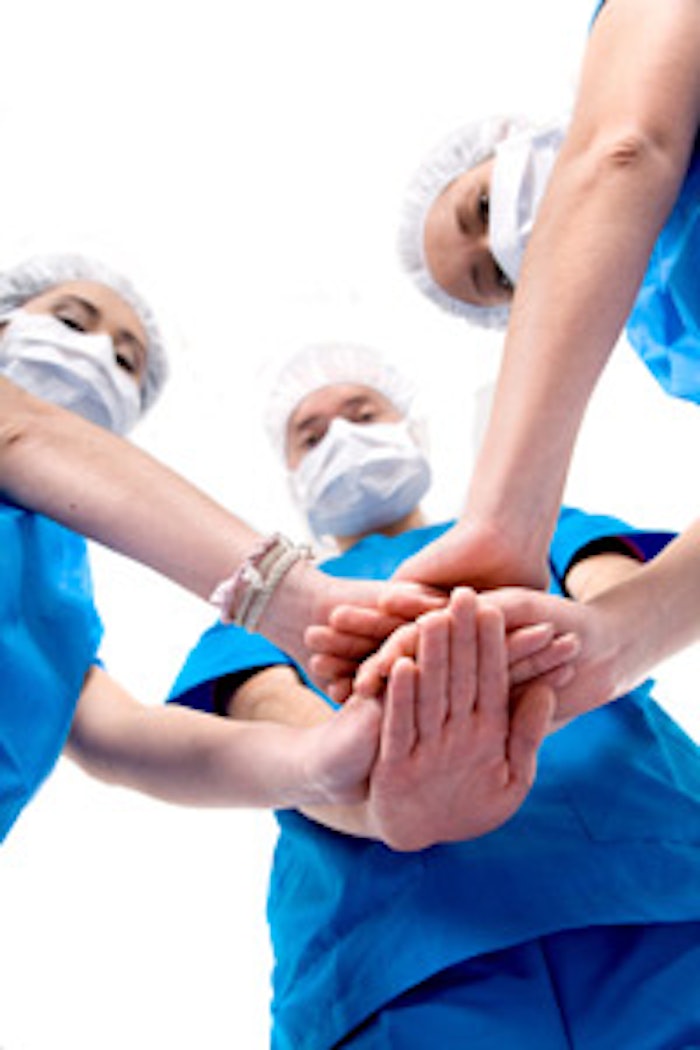 Abstract: Building a successful medical aesthetic practice isn't easy, but these members of Merge magazine's new editorial advisory board are sharing some of their hard-won experience and advice.
Merge magazine had the opportunity to speak with some of its editorial advisory board members about the success and work that goes into their practices, asking questions about what they've learned and their advice.
Q: What one pearl learned since your residency has been most helpful to running your practice?
That no one person in an office is more important than any other.
Brian Biesman, MD
I've learned to have the practice philosophy and mission statement and focus be patient-centric, especially in terms of their experiences and their outcomes.
Laurie Casas, MD, FACS
Lead from the top. The morale of the entire office is in sync with the leader's attitude. Our friendly, respectful, precise approach to every patient is reflected throughout the whole staff. We expect the phones to be answered, patients roomed, and all instructions to be given with a smile ... and that has to start with me.
Joel Cohen, MD, FAAD
I've found it's very important to have the right people with you and have a clear delineation of responsibilities for them. You want succinct and clear job descriptions and those responsibilities documented so people know exactly what they are supposed to be doing. That includes an extensive and complete set of procedures and policy manuals, too. The people I have now in my practice are very, very happy, and most have been with me 10 years or more, and I think that's because they know they won't be stretched too thin and there's that clear delineation of each person's job and what is expected to fulfill that job.
Miles Graivier, MD, FACS
Get a good staff. I'm busier than I need to be, and people ask me how I maintained my practice without any effect through the recession, and one of the main reasons is my staff. Twenty years ago, I was in a more group situation and didn't have the direct control over staff members and what they said and how they interacted with patients. With my staff now, we all get along really well, so you need to take the time to get a quality team that works well together and that will bend over backward for you. You really need a staff that will be your champion.
Joseph M. Gryskiewicz, MD, FACS
That's the simplest—treat any patient as you would a family member and stick to that.
Jason Pozner, MD
Every practice is different—there is no one-size-fits-all when it comes to a cosmetic dermatology practice. The most important thing I do on a daily basis is to take excellent pictures and strongly encourage follow-ups two weeks after the first procedure was done. There is nothing more powerful than showing patients how they have improved with the treatment you've provided.
Joel Schlessinger, MD
For me, the biggest sort of pearl is trying to give patients the best experience possible. I mean, of course, including the best results, but also having them greeted well when they walk in, being comfortable in the waiting room, having whatever they want to read or if they want any sort of refreshment, having that available. I want them to feel comfortable with everyone in the office, and not worry about or feel embarrassed or ashamed to talk about any problems or issues. My goal is for the patient to be comfortable from when they first step foot in the office to when they go home.
Nowell Solish, MD, FRCPC
The biggest pearl for me, I think, is that everything stems from keeping patients happy. We have to keep the practice running efficiently and pay the bills, of course, but I think the key is being attuned to what keeps patients happy, and success follows from this.
Hema Sundaram, MD, FAAD
It's an ongoing learning thing for me, but it involves a more careful patient selection and dealing with my patients in a way that gives attention to their psychological needs, as well as physical things they see me for. You can have two people with the exact same condition—maybe one with a physical deformity and another with an aesthetic want—have two completely different perspectives. As a surgeon, its not only about correcting the deformity or reaching the aesthetic ideal, but addressing the specific needs of the patients.
Jonathan Sykes, MD, FACS
I have two pieces of advice. One is if you never go home worried about a patient, you're not a real doctor. And two: you can't please everybody.
Heidi Waldorf, MD
The pearl that I've learned relating to the success of my practice revolves around treating all of my patients in the way that I myself would like to be treated if I was a patient. My patients possess the option to be treated by another physician, and I make it my business to keep my patients desirous of being treated by me—and in my case, my aesthetics practice is booked throughout 2010 and into 2011.
Steven G. Yoelin, MD
Q: What is the most difficult part of running your practice?
Trying to continuously meet the needs of my staff and my patients with the highest possible standards.
Brian Biesman, MD
The most difficult part, I'd say, is the business side, and so is the personnel, their personal relationships, making sure things get done—maintaining effective systems that stay true to the practice's philosophy and focus while running a productive and profitable business. Running a business in terms of setting up the modules and implementing different systems is pretty straightforward, but once you actually start, getting the personnel to buy into those systems and carry them out on a day-to-day basis can sometimes be a challenge.
Laurie Casas, MD, FACS
Managing a team comprised of people of all different education levels and motivating them to work incredibly hard day after day to provide excellent service to what can sometimes be a challenging patient population. Keeping the energy level up and the details perfect.
Joel Cohen, MD, FAAD
When I talk with residents and other plastic surgeons, I try to convey that time is your most important commodity. Being efficient with your time can be one of the most difficult things to learn, and quite frankly, that's where most practioners run into problems. Scheduling your surgery and office practice to maximize your time utilization is worth careful planning and evaluation. Maximizing your time use will maximize your potential.
Miles Graivier, MD, FACS
Patients who come back who are displeased with something.
Joseph M. Gryskiewicz, MD, FACS
Staff. They don't teach you how to run your staff in medical school, so you have to learn to hire the right clinical and the right administrative staff for your office. Knowing when to expand, and when to hire and fire people, can be really difficult. One issue is you become friends with your staff members, and when they aren't doing their jobs, you might have to fire them.
Jason Pozner, MD
It always comes down to people and managing their expectations. Whether it is with employees or the patients sitting in front of you, it involves the ability to adequately explain why you want someone to do something and getting the person in front of you to then sign on with it. I've found that working with employees can be the most difficult and the most rewarding part of the day—they can certainly make the day interesting.
Joel Schlessinger, MD
The most difficult part of managing my practice is managing my staff. I always want to make sure they're happy and that they love to come into work. I want them to love the job they're doing, as well as making sure everyone gets along as a team. I'm lucky because I have a great staff and everything seems to work consistently, but we're always having staff meetings to maintain that. All it takes is one unhappy person to make things difficult, and that can bring other people down. Everyone is part of the same team, and my goal is to have everyone be proud to work here.
Nowell Solish, MD, FRCPC
I'm in solo practice and I completely love what I do, so I feel the hardest thing for me sometimes is to find a work-life balance. With work it can be easy to get consumed in a project—with patients, or doing research or writing a paper—and it's important to sometimes step back. I love my work and I love my family, and I find it's good to take the time to balance those positive things and to focus on those I love.
Hema Sundaram, MD, FAAD
I work at a university practice, and there are benefits to the prestige of being part of a large institution and interesting cases that come as a result of that. But there are also disadvantages in that, when you aren't the person making all the decisions, financial or otherwise, you lose some control and that can result in slower decision-making and less ability to be reactive with your practice. Whether it's marketing changes or buying a new laser or imaging equipment, always having to get that approval sometimes slows things down.
Jonathan Sykes, MD, FACS
I have two practices, so my answer is a two-parter. In my academic, university-based practice, I would say the problem is the stagnation of bureaucracy. Making any changes—procedural, staffing, equipment, billing—can be like driving a car through thick mud. In the private practice, it's just keeping up with all the details. I feel very lucky to have an incredible staff, in both of my offices, and you're only as good as your people, so I've really been blessed that way.
Heidi Waldorf, MD
In my case, the mastering of the business-related aspects in regard to the operation of my medical practice has represented the most challenging aspect in regard to operation of my medical practice, because business concepts and strategies were not discussed, talked about, and were absolutely not taught during my attendance at medical school or my residency. In any case, I now possess a great deal of hands-on experience and comprehension relating to the business concepts that are associated with the total operation of my medical practice.
Steven G. Yoelin, MD
Q: Who do you admire, respect and look up to outside of medicine?
My father-in-law, whose perspective on life helps keep me humble and grounded and who always does the right thing no matter how difficult or challenging it may be to do so.
Brian Biesman, MD
The two people who really solidified for me that the patient is the primary focus of a practice were Thomas Reed, MD and Carl Hartrampf, MD. Dr. Reed is a humble and innovative surgeon. He's a dedicated educator and has made a significant philanthropic impact through work in Africa. Dr. Hartrampf is an incredible innovator and educator, and he really brought me to that 100% patient-focused outcomes outlook through his work with data analysis and the ways he modifies his techniques based on the patient outcomes.
Laurie Casas, MD, FACS
My wife has been an incredible role model and teacher for me. She not only teaches me so much about being a parent but also really gets me to reflect on what is important. She has a wonderful ability to see the good in people, and spends so much of her time working with various charities and philanthropy boards. She is a wonderful wife, mother, daughter and daughter-in-law, and in her spare time she is a part-time pediatrician, as well. With all this going on, she doesn't have much time for sleep but always has a genuine smile on her face and skip in her walk.
Joel Cohen, MD, FAAD
The people I really admire are the people in the military, those men and women in the service, and those such as firefighters and policemen. I admire those who help people Miles Graivier, MD, FACS
Apple CEO Steve Jobs.
Joseph M. Gryskiewicz, MD, FACS
I admire anyone running a large corporation, because I know how difficult it is just running a small corporation.
Jason Pozner, MD
I've always relied upon my parents and family for not only inspiration, but also for support, and that hasn't changed over time. It's been a constant in my life and will always remain important to me. Whereas in other parts of your life you always have people who come and go, it's important to keep your family close and remind yourself of their role in your everyday life in order to remain grounded.
Joel Schlessinger, MD
One person I really admire is a patient of mine who I've seen over the years for skin cancer and who is a survivor from a World War II concentration camp. He tells me, when I ask about it, the most horrible stories, things I don't know how anyone could survive. He came to Canada with nothing, his family had all perished, and he made a life for himself—got married, had a family, and worked to overcome that. He has numbers tattooed on his arm from his time in the concentration camp, so whenever I see them, I think about how strong he is and how I'm not sure I could be that strong.
Nowell Solish, MD, FRCPC
Someone I really admire and have enjoyed learning from is B.K.S. Iyengar. He is a yoga instructor and teacher who also writes books and speaks on yoga and keeping a balanced life and a having balanced philosophy. I practice yoga in my daily life, so not only have I enjoyed learning from his teachings in that aspect, but I've also learned from him and his books about living life with compassion and understanding, as well as with passion and joy for the people around me.
Hema Sundaram, MD, FAAD
My father. He has taught me that happiness is not just related to what we have materially, but that it is more of a state of mind. I think at the end of our lives we aren't judged by what we have, but by what we give, and at this juncture in my career, I'm looking to give more than is being given to me. Through that, I've taken more than 25 humanitarian missions doing reconstructive surgeries around the world, and I, and my team that goes with me, always feel that we get back more from that than we give.
Jonathan Sykes, MD, FACS
As a field, I really admire teachers. I think starting kids out with enthusiastic, innovative teachers early on will make them better students, as well as better citizens. And it's so critical that we focus on children and really get their imaginations going. Otherwise, we won't have the doctors of tomorrow, let alone people in other specialties. Teachers do what they do in their field often with limited pay and resources, so I really admire those who are dedicated.
Heidi Waldorf, MD
To be totally honest with you, it is my wife Eileen. When I felt my career as a physician was on a treadmill and I was desirous of improving my career as an ophthalmologist, she encouraged me to focus on a medical specialty that would substantially improve my career, and that is precisely why I committed myself to learning about the neurotoxins/fillers specialty field. Eileen then helped me find a mentor, a dermatologist, who was operating an adjunct, very successful neurotoxins/fillers, on-the-side practice, and after I found such a mentor she helped me launch a neurotoxins/fillers specialty as an adjunct of my ophthalmic practice. After several months I became very successful in that regard.
Steven G. Yoelin, MD
Editor's note: Look for more advice from our editorial advisory board members in this and future issues of Merge magazine.