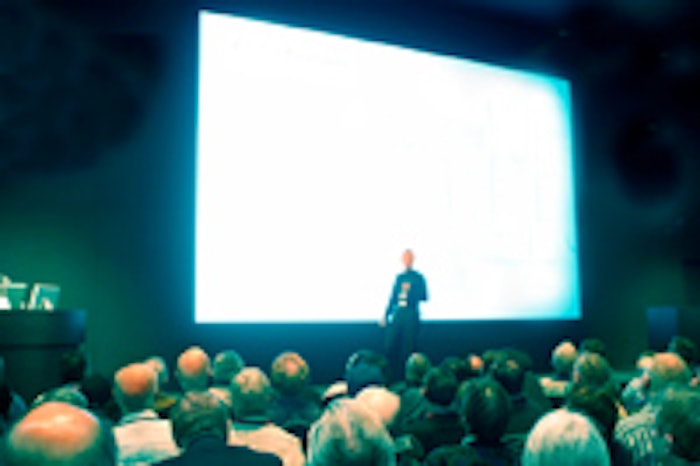 Editor's Note: The opinions expressed in this article are those of the author and not necessarily those of Merge magazine.
Abstract: Changes in regulations for corporate-sponsored presentations may present ethical dilemmas for physicians, requiring careful consideration and due diligence when accepting a speaking engagement.
As physicians, we are often invited to speak on behalf of pharmaceutical companies or device manufacturers. These invitations are typically presented to those who use a particular product with great success or are well-recognized and respected by their peers for publications, research, surgical prowess or other accomplishments.
Until relatively recently, physicians invited to give presentations on behalf of corporate entities manufacturing drugs or devices were given the latitude to present any information they felt was pertinent. Slide decks created by the sponsoring vendor were usually made available to presenters for use at their discretion, and the presenting physicians could opt to utilize as many or as few of the slides provided as they wished, possibly even supplementing their own slide additions.
Changing course
In January 2009, however, the Pharmaceutical Research and Manufacturers of America (PhRMA) dramatically changed the manner in which pharmaceutical companies interact with physicians, introducing an updated Code on Interaction with Healthcare Professionals. In an effort to be compliant with this updated code, pharmaceutical companies have enacted numerous requirements that directly affect corporate-sponsored physician presentations.
Perhaps the most significant of these is the need to present an entire slide deck provided by the corporate sponsor. Every slide in the deck has been screened and approved by the legal department of the corporate sponsor, and the presenting physician no longer has the latitude to add or delete material unless prior approval from the sponsor's legal division has been obtained. This is an effort many physicians choose not to undertake on the basis of the time required.
Having to present every slide prepared by a corporate entity can present a quandary to some physician presenters, as the slides provided may have a strong sales or marketing slant. Physicians have their own comfort level with the nature of the presentations they give and what types of statements they are willing to make, but, ultimately, physician presenters have to consider their reputations among their peers. If potential physician presenters feel entire presentations as provided by a pharmaceutical company are fully consistent with their own beliefs, they should feel free to present that material. Similarly, if potential presenters feel they are not entirely comfortable with all the slides in the corporate-prepared decks, they may wish to consider declining the presentation opportunities.
Careful consideration
As physicians, we have the responsibility to educate our colleagues in the most responsible and appropriate manner possible. Our relationships with corporate entities will wax and wane with changes in personnel and in the marketplace, but, in contrast, our reputation among our peers, once tarnished, can be difficult to repair. Most of us are pleased to have an opportunity to educate our peers in a meaningful manner and do not wish to have to compromise our beliefs to do so. Accordingly, all these factors should be carefully considered when deciding whether to accept an invitation to make a corporate-sponsored presentation.