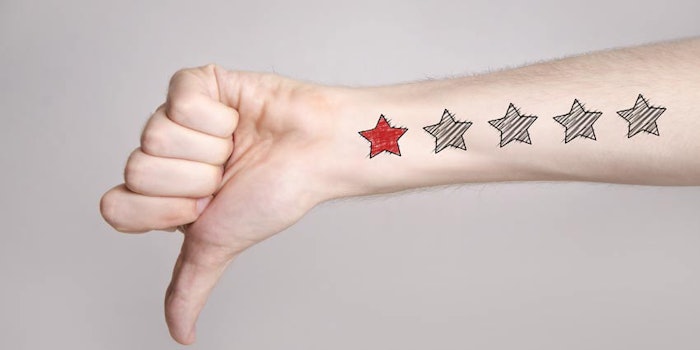 Bad reviews are inevitable in any industry that involves customer service. No matter your level of care and quality of service, "you can't please everyone," as the old saying goes.
With medical spas; however, the way you react to bad reviews can mean the difference between an inconvenience and a possible regulatory breach. 
There are a few issues at play that come together to put your business at risk when responding to bad reviews. 
Investigations in the medical spa industry are largely complaint-driven.
One of the primary sources of complaints is disgruntled patients.
If you confirm or reveal any patient information without consent, you have potentially violated patient privacy law. 
Loose Lips Sink Spas
Customers are allowed to waive their own privacy rights and comment on review sites that they were treated at your facility. That comment, however, does NOT necessarily mean that they consent to allow you to reveal that information. Responding in any way that confirms they, individually, are a patient of yours potentially breaches their privacy. 
Even worse, many business owners seek to prove the customer wrong in comments by revealing additional details about their visit. This not only makes the customer in question angrier and more likely to try and report you, it also potentially gives them something to report.
Go Above and Beyond
The best way to combat bad reviews in your business is to provide excellent customer service and care, and to encourage your satisfied customers leave positive reviews. Cultivate positivity in your business, and you will see the results in the places your business is reviewed. Also, remember that negative criticism can contain lessons for improvement, and it's important to listen to complaints to make sure you fix mistakes if they exist. 
Create a Boilerplate Statement
If you must respond, have a boilerplate statement along the lines of: "Thank you for your comment. We strive to provide the best service and care to our customers that we can. If you have a specific complaint, feel free to contact us directly and we'll do everything we can to rectify the situation." 
Personalization is important in digital marketing, but too much personalization in a public forum without patient consent can put you at risk of investigation. Be courteous, but be careful to not discuss any details outside of direct communication, such as e-mail, phone or in-person chat. 
Bad reviews can be frustrating, because your business is personal, and you put a lot of work into the service you provide. Responding the wrong way to negative criticism online, however, can result in much more trouble than the review would have by itself.