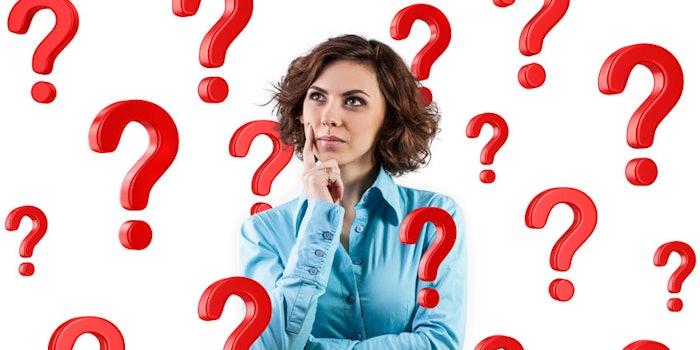 Focusing on increasing retail product sales can benefit your medical spa in a number of key ways, but once you've decided that you want to make this a larger part of your business, where do you get started?
A Product to Fit Your Med Spa Business
When choosing products, you want to make sure that what you are bringing in not only fits in with the brand direction of your busines but also that the products match the services you offer.
Proper use of a skin care program can produce better treatment results for your patients. You don't necessarily have to stop at treatment products, however. A few on-brand retail pieces that don't require a recommendation to buy can help create a more full experience for your customers.
Are you a luxury brand? A wellness brand? You might consider dedicating some shelf space to items that reinforce this message.
Tyranny of Choice 
Though it's good to have some selection of product in your medical spa, offering too many options at the same level of product treatment can be a detriment. Too many choices that aren't differentiated can leave customers confused and less likely to purchase. Choosing a few lines that each have multiple levels of treatment will often serve you better.
As medical spa industry expert Brian Durocher, of Durocher Enterpises, stated when talking about retail at AmSpa's Next Level workshop, "While selection is important, sometimes it is better to go an inch wide and a mile deep."
Make Sense of Senses
Major retailers know that engaging customers through multiple senses can yield benefits in retail sales. Visually interesting displays combined with calming music or scents that match the scents of some of your products provide subtle boosts for retail sales.
Small changes to the layout of your space can also make a difference. Do you keep the lion's share of your product behind a counter or in a locked case? This will impact your sales since people like to look at and hold things as they consider buying it.
Does your retail area overlap with your waiting room? Think about separating them, because as Durocher stated, "People who sit don't shop."
Making Your Team Accountable
Of all the possible points of improvement in retail sales, you can possibly see in your business, training your team will give you the biggest benefit, bar none. When talking about retail sales, Dori Soukup, of InSPAration Management, said, "How can you expect to improve performance and achieve new results if the team is not held accountable for their actions or performance?"
She emphasizes concrete expectations, measurable goals, sales systems and team coaching when setting up a business for retail success.
As Durocher stated, "Have a defined client experience that incorporates retail products during the consultation, during service and at the close of the visit."
Selling product is one of the keys to increased profitability in medical spas, and if you're looking to get into the industry, it's a core principle you need to be familiar with.
Durocher and Soukup will both be speaking about the importance of product and team training at the Medical Spa Business Summit at the Skin Inc.'s Face & Body spa expo and conference, both at Northern California and Southeast. Sign up today to learn more about breaking into the booming medical spa industry.