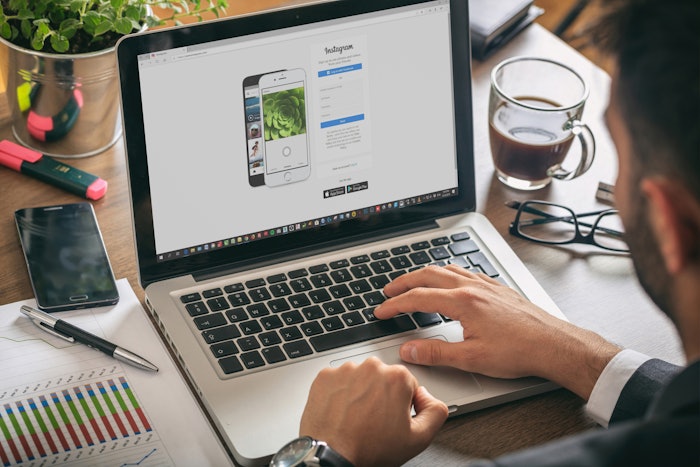 When you're ready to set up your Instagram business account, there are some easy tips to get you started. But one of the most important things to consider is the impression you will make on others. In life, love and business, we get only one chance to make a first impression. Sure, we might have a terrifically bad first date and somehow recover from that—but let's be honest, the odds are against us. So, let's get you started in the right direction.
Vibe and Visual
One of the things I love about Instagram is that, because it is a visually-based social media platform, you have the opportunity to convey your "vibe" to followers. In our industry, I always say… clients are buying YOU. Whomever you are, and whatever your specialty is, prospective clients want to get to know something about you before committing to you. And clients who already know you want to feel like they're part of your special inner circle; you make them smile, offer them great deals and keep in touch with them. That's what makes Instagram such a perfect tool for connecting.
Setting Your Profile Picture
That little round Instagram profile pic says a LOT about who you are, so make your page count. Wear something colorful (if that's you), get your hair styled—really go for the best version of yourself. Or, maybe you don't want to feature your face, but instead, a picture of your beautiful spa. Whatever it is that conveys what you want to say to others will likely be your best choice. If you're not a design/photographer genius, find a friend who is (I guarantee, you have one). You'd be amazed at the difference a clean, clear, even semi-professional profile photo can make. Again, this is your Instagram logo, so spend some time getting it right.
Words, Words, Words
When you're ready to finish setting up your profile, simply click on your profile picture and go to Settings. Choose the Health/Beauty category, fill in any blanks (it's highly intuitive) and click submit—you're good to go! In the Push Notifications setting, you can choose to allow likes and comments from everyone or only those people your follow—it's up to you. You can also decide whether you want to post live videos; if you're not doing that yet, consider doing so in the future. Don't worry, clicking on live videos doesn't actually turn on your camera, it simply gives you that option when you're ready.
Summary
Whether you've been thinking about an Instagram business account for a while—or for a minute—now is the perfect time. Make it yours, make it unique and have fun doing it. Build it into your brand. No one can convey your business vibe better than you can—and nothing makes it simpler than Instagram.
Louis "The Laser Guy's" Three Additional Tips for Instagram Settings and Design Planning:
Get artistic with your posts—see every photo/video you upload as an opportunity to inspire someone by your brand, your creativity, your story and your drive.
Just as you should "hire a friend" photographer with your profile pic—do the same with your Instagram bio. We all have friends who are "good (or better) with words" and you can always ask for their help.
Follow LOTS of other people in the health/beauty industry, and take a cue from those who are the most successful on Instagram. Determine what it is that they post and you find the most compelling (and follow suit). 
Louis "The Laser Guy" Silberman is CEO/Founder of National Laser Institute, a cosmetic laser and medical esthetic training institute. He is the owner of medical spas in Scottsdale, Arizona, and Dallas, Texas, and a nationally recognized author and motivational marketing speaker. Silberman created the 6th most visited online health site and was a semi-finalist for the Ernst and Young Entrepreneur of the Year Award 2014. Most recently, he created "Louology, the science behind crushing it in aesthetics, in beauty and in life," designed to help aesthetics and beauty pros stay connected and build thriving practices. He can be contacted at louis@nationallaserintitute.com and followed on Instagram @ louisthelaserguy.