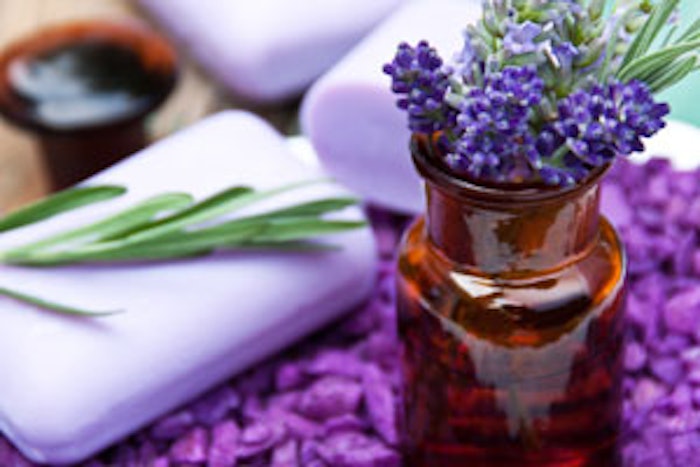 Correctly merchandising retail products is a huge factor in making skin care facilities more profitable. How enticing is your retail area? Does it demand a sale or is it a drive-by— rather than a drive-and-buy— experience?
A spa may offer fantastic products, with stocked shelves and a well-trained team—but sales can still be dismal. Learn these tips to make your retail space more appealing to clients, favorably impacting retail revenue.
Designing the display
Skin care facilities offer highly personalized services—thriving on providing clients with special treatment. Carrying that theme into product displays will add pep to retail sales numbers.
When it comes to displaying product, more is not necessarily better—think feng shui! One common mistake in retail areas is overloading shelves with huge quantities of each product. This strategy is commonly seen in discount stores or help-yourself environments, and doesn't have a place in spas. With limited storage and the need for time-saving strategies, it may seem to be the smart solution but, in reality, loading the shelves robs the product of its status or notability, thereby putting a drag on the bottom line. Ideally, each product should only have a maximum of six behind it; three being the perfect model.
Displaying an abundance of individual products is boring to the client, encouraging the unconscious thought process that the product is easy to come by. For example, if you found a perfect pair of shoes and it was the only one left in your size, wouldn't that increase your odds of purchasing the shoes?
Symmetry is attractive to the human eye—it is a staple of beauty. Spacing products and creating symmetry on shelves sets the stage for a more enjoyable shopping experience. When beauty products are set apart, the eye is easily drawn to them. The display becomes approachable and the product more buyable. Clients can then concentrate on the packaging and benefits.
Placement of retail creates flow in the retail space. Tip: Display similar products in sections. For example, place all skin care products on one side of the display area, while cosmetics should be placed on the other side. Make it easy for clients to instantly recognize when their eye has moved from skin care to cosmetics. Creating fluidity in a retail area builds confidence—the client is able to easily compare similar products, helping them to make the best purchasing decision for their personal needs.
Offer translation service
The skin care industry has a language of its own, making it easy for clients to become overwhelmed or confused by terms, such as "organic," "peptides," "pharmaceutical-grade" and "paraben-free." Because of this, clients can resort to making no choice, leaving spas with missed sales. Place shelf-talkers among the products to showcase a new technology or define unknown terms. They can also help close a sale if the front desk team is occupied with other clients.
Appeal to the senses
Skin care facilities often have items that sell effortlessly, including candles, bubble bath and jewelry. It is great to incorporate products with different textiles to engage the client, because a client is much more likely to purchase a product once they have held it in their hand. These items should be stored at or near the checkout counter for easy pick-up. This retail category is important to business as it drives the average dollar sale and provides clients with a take-home item to remind them of the spa.
Skin care products can often be a difficult sale. Like magic in a bottle, the client is buying an intangible. Set your retail area up for success by creating fluidity, educating the client and providing a personalized experience they won't receive elsewhere.
Editor's note: Don't miss Kate Wind's class "The Two M's of Boosting Retail Revenue" during the Advanced Education Conference Program at Face & Body® Northern California in San Jose, CA, on Saturday, August 23! Register today at www.FaceandBody.com/california!
Kate Wind manages a team of 53 estheticians, hair stylists, nail technicians, massage therapists and reception attendants at Spa Mio at The M Resort in Las Vegas.