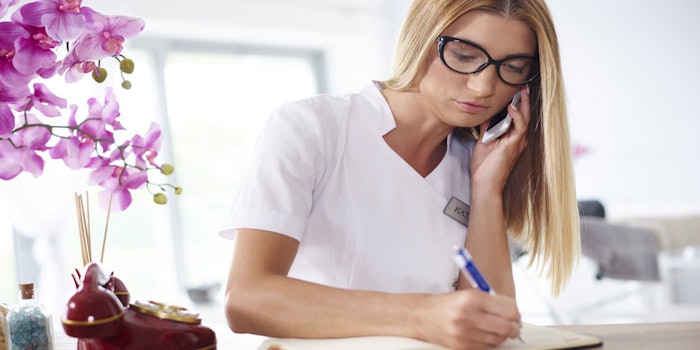 Have you heard the saying, "A goal without a plan is just a wish?" It's true! Yet, when it comes to having a solid marketing plan in place, I'm willing to bet that 95% of all spa businesses are simply winging it. Sure, the owner has a "general" plan—she or he found a nice location, set up attractive treatment rooms, etc.—but more often than not, there's no specific road map. It's no different than setting out on a journey without access to a map or GPS; how much time, money, and gas will be wasted before getting to the desired destination? I'm going to introduce you to the basics of marketing your spa 30-60-90 days out, so that your final goal is always accomplished. 
Do You Know …
Pop quiz time! How many of the following questions can you answer, right off the top of your head:
What are your action items for the day?
How many customers do you anticipate this week?
What is your revenue goal for the month?
What are your special offers for the next 12 months?
If you can answer these questions with the same certainty as your favorite color, you're already well on your way to success. In fact, you can even stop reading this article because you are a person with a plan! But if you're struggling, the good news is—you've got a lot of room for opportunity and improvement.
Too Many Twinkies
How many times have you hit the grocery store, without a shopping list and when you're starving? We've all been there. That's when we spend twice as much money and end up with very few things we actually need, or that are good for us. It's when Twinkies and Doritos have twice its allure, and when vegetables and lean proteins are all but forgotten. Owning a business without a list or a plan, is no different. It means we'll aimlessly wander the aisles, so to speak, making choices based on a whim or worse, desperation. Think of how much more efficient you'll be when you know exactly what you need to do to achieve your dreams. It all starts with pen and paper (or a computer).
Breaking Down Your Goals
Whether you're thinking about your business in terms of the next 30, 60, 90 days or more, the best place to start is with your end game—i.e., your yearly sales goal. How many individual sales do you need to make in a year to achieve that goal? Let's say your yearly sales goal is $100,000; simply break that number down into daily, weekly, and monthly transactions. It looks something like this: $100,000 annual sales / 12 months = $8,333 per month. Assuming you work five days/week, that means you have 20 days per month to hit your goal. Broken down into daily sales, that's only $416.65 a day. Totally doable, right? Some days or weeks, you might not hit your goal. You might have unexpected cancellations due to bad weather, the holidays, or challenging economic times. Even a pandemic, for crying out loud. But if you have a larger plan in place, you can always make up for slow times because you know in advance where you're going.
Summary
When it comes to your livelihood, and your passion for helping others look and feel their best, don't wing it. Keep a running to-do list that reflects what you really want in life. Don't simply wish for success. Write down your short and long-term goals and make them happen.
Louis "The Laser Guy's" Top Three Tips for 30-60-90 Day Marketing Plans
Find a system that works best for you. For example, if you're a visual person, post your goals in a place where you'll see them on a daily basis. If you're more of a number cruncher, spend a few minutes at the end of each day checking your sales, inventory, etc.
Share your goals with a few trusted others. Not only will this help you maintain accountability, you'll also probably pick up some good tips along the way.
As always, track your results. Knowing whether you've hit your daily goals (or not) allows you to make necessary adjustments as you go along, rather than facing unpleasant surprises down the road.