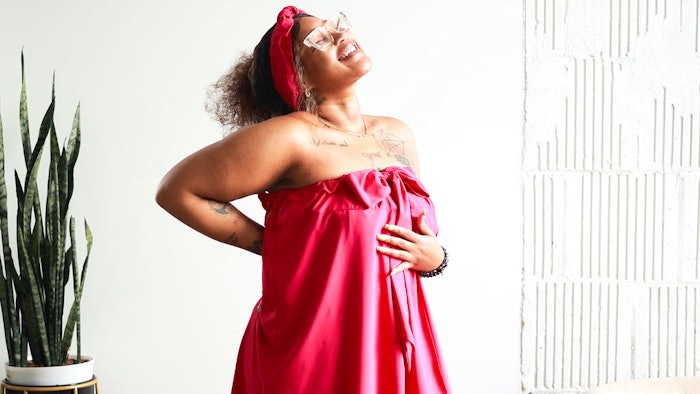 Photo courtesy of SpaStar
SpaStar officially launched The Get Ready Wrap as part of their ongoing mission to create a more inclusive experience within the luxury spa industry. 
The Get Ready Wrap is a spa-inspired wrap that is designed for virtually every single body. Made with comfort and eco-elegance in mind, as well as no velcro, snaps or bulky materials, the spa/resort wear can worn during spa treatments, beauty rituals, getting ready and gifting. 
The first of its kind in the industry, The Get Ready Wrap was launched in the fall of 2022, after the founder of SpaStar noticed a gap in the market for inclusive luxury resort wear and spa wraps.
Related: $pa Marketing: The "New" Customer Service
"A client walks into the door, excited to get their makeup done, get a facial, massage, or beauty treatment. But then they see the spa wrap, and lose the sparkle in their eyes as they realize – 'I don't think that will fit me,'" said Lori Crete, Licensed Esthetician and founder of SpaStar. "There's simply no worse feeling for a customer, and can you imagine starting what should be a luxury, high-quality experience, with this thought going through their mind? That's where SpaStar's The Get Ready Wrap comes in. Made with luxury, comfort, and fit at the forefront of craftsmanship, this product is designed to tackle inequality and make everyone feel gorgeously pampered. Diversity is beautiful, so let's celebrate that."
SpaStar Luxury Spa Wraps and Headbands are also designed to fit virtually every body, without bulky material to ensure it never takes up much room in a closet, laundry, spa room or suitcase.