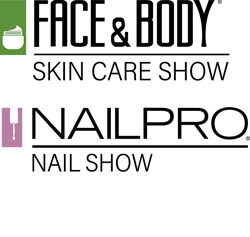 Face & Body  and The Nailpro Nail Show are looking for dynamic speakers to present at this year's co-located event in Sacramento on Aug. 20-21, 2023. If that is you, we would love to hear your topics of interest.  
Face & Body  and The Nailpro Nail Show have opened their Call For Speakers from now until Feb. 17, 2023. All interested speakers are asked to send their proposal to Katie Anderson at [email protected]. Included in the proposal should be your name, occupation, spa/salon, proposed title, proposed abstract (less than 300 words), and prior speaking experience.
So what are we looking for? We are interested in topics that you are passionate about, that you are currently researching, that are hot in the industry or that must be updated often to stay current. All presentations must be product neutral and educational in nature, and cannot promote the presenter(s) products or services.
As our theme this year is Beauty in Nature, we are specifically looking for presentations that relate to this theme, but proposals do not have to be related to the theme to be considered or included. Examples of related content include: natural nail practices, sustainable spa/salon practices, natural/organic ingredients, the microbiome, skin physiology, nature-inspired spa treatments, nature-inspired nail art, and more. 
Submit your proposal by Feb. 17, 2023, and e-mail Katie Anderson with any questions at [email protected]. 
We can't wait to see all the great ideas that our industry peers have in store for us at Face & Body and The Nailpro Nail Show, and we are so excited to see everyone at the show.