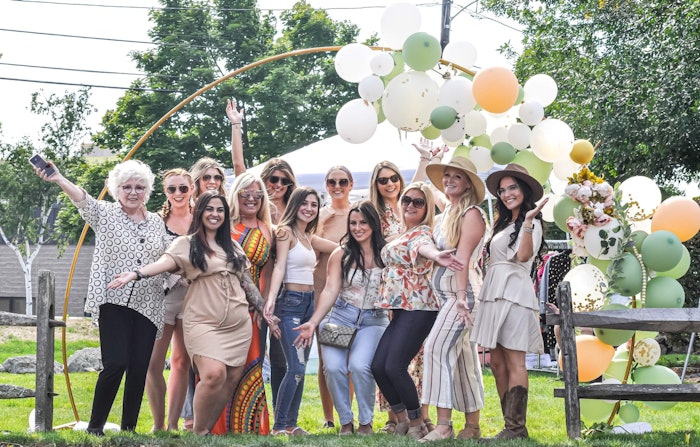 Beautique Salon, Spa & Lash Lounge
Beautique Salon, Spa & Lash Lounge is celebrating their 10 year anniversary of business. The owner, Leah Lynch, opened their first brick and mortar location in downtown Newburyport, Massachusetts in 2012. 
After experiencing personal hardships and an unhealthy work environment, Lynch was motivated to create a safe space within the industry for women to grow as creative professionals. 
That last 10 years have been dedicated to refining their team of 15 staff members, creating supportive management, providing inspiring education and building a loyal customer following. In 2017, Beautique outgrew their downtown location and expanded into a larger, three story farmhouse building. 
Related: Perspire Sauna Studio Expands Market Presence in Idaho & Michigan
"The way that I see these girls support each other, celebrate each other and the ways in which we were able to come together for the greater good from the hardest times of lockdown, to the highest heights of celebration," said Lynch. "I'm so proud of what we have been able to create as a team."
Beautique has been recognized for six North Shore awards and won the "Best Salon North" of Boston by Best of Boston Magazine. Lynch continues to set standards in the industry as an international award-winning lash artist, master trainer, speaker and judge, and the creator of Lash Mastery Academy. She also hosts a variety of different wellness related classes and full day retreats for women looking to find community and spirituality.