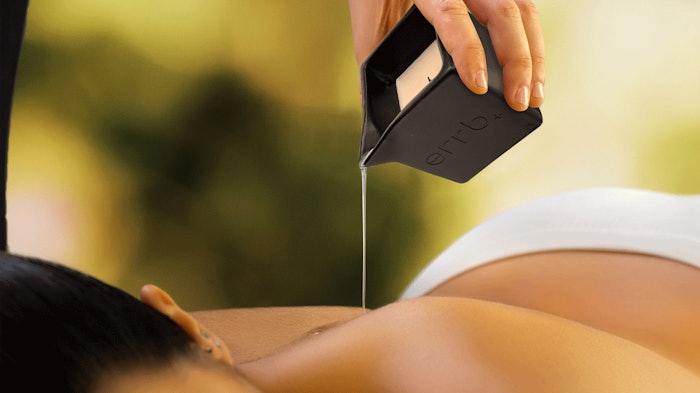 errbshop has launched new signature spa treatments and enhancements for massages, facials and nail treatments.
The featured offerings include a complementary gift of their CBD-infused rb+ candle in a transportable tin with pour spout. The brand's soy wax is blended with organic plant-based oils and hemp, and it contains antioxidants that may reduce free radical damage and inflammation. The ingredients work together to restore the body's natural biorhythm, creating a total wellness experience. 
Related: Protocols in Practice: CBD
"We are thrilled to introduce our new body protocols to the spa industry. Luxury properties like Auberge Beach Spa and La Quinta Resort are embracing errbshop," says Maggie Finneran, errbshop's founder. "Spa directors are looking to add interactive wellness experiences and promote self-care."
The company highlights their "melt and pour" candle massage with protocols based on the 400-year-old technique developed by Franciscan Monks for Catherine de Medici. Finneran collaborated with chemists, scientists and engineers to develop a blend of botanicals and organic CBD from small batch farms for her products. 
errbshop's signature body treatment opens with an aromatic scrub of iris or bitter orange to exfoliate and prep the skin, followed by the massage with the candle wax melted naturally to body temperature. Guests have their choice of unscented or eucalyptus, grapefruit, lavender or rose/sage.