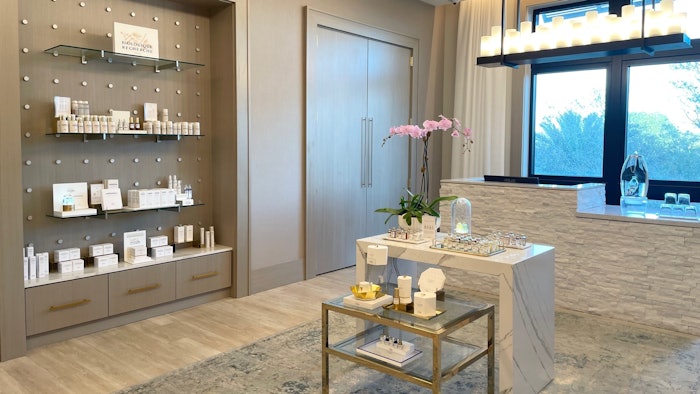 Spa Lilliana at Hotel Effie in Walton County, Fla., has launched a new partnership with Biologique Recherche to add new customized treatments to its menu. The spa is also expanding its manicure and pedicure offerings at its branded salon.
Related: Four Seasons New Orleans Opens Spa with Biologique Recherche
Biologique Recherche treatments offered at Spa Lilliana include customized cryotherapy facial treatments like the 60-minute Reset Facial and 90-minute Restore Facial, which use cold presses with 23 active ingredients to treat wrinkles and blemishes and create a lifting effect. The Reset Facial costs $225 and the Resotre Facial costs $295.
Through the spa's existing partnership with OSEA, it will add new body treatments to its menu, including Back to the Beach and the Ultimate Facial Treatment. The former is a 60-minute back facial with a scrub, massage and deep cleansing marine mask for $175, and the latter is a facial and brightening treatment for the face, back and décolleté that costs $275.
The spa's branded salon has expanded its manicure and pedicure offerings, adding The Antara CBD mani-pedi. The manicure features shea butter and an infusion of CBD massaged onto the hands and arms for $70 and the pedicure  The Antara CBD Restore Pedicure incorporates the same treatment along with balance oil for a leg and foot massage for $100.