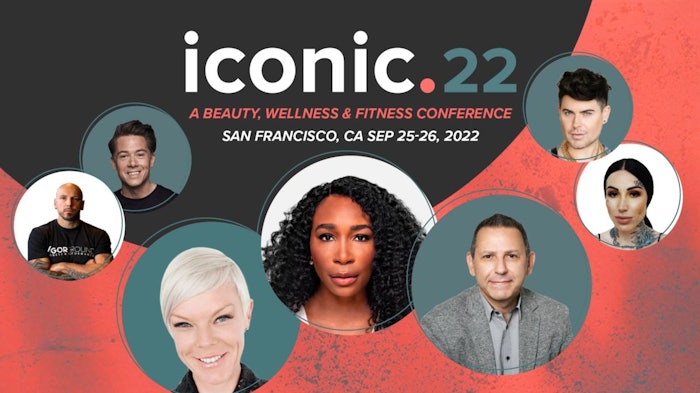 Vagaro announced its first-ever user conference, iconic.22, to bring together professionals from wellness, beauty and fitness. The two-day event will take place on September 25 and 26 at the Bespoke in San Francisco.
Related: Vagaro Debuts Business Growth Podcast
Iconic.22 will feature industry insights, educational panels, giveaways, complimentary wellness classes and breakout sessions customized for each vertical. Industry experts and Vagaro Super Users will lead discussions on strategies for business and professional growth.
Professional tennis player Venus Williams and celebrity hairstylist Tabatha Coffey are the featured guest speakers at the event.
Other keynote speakers include John Hallberg, founder of thesalonbusiness.com, Luka Hocevar, founder of Vigor Ground Fitness Professional, Cameron Kepford, founder of Haus of Heir and Lisa Suarez, owner of Lacquer Gallery.
More information on tickets and sponsorship opportunities is available on the iconic.22 event page.
Fred Helou, founder and CEO of Vagaro, said, "There will truly be something for everyone at our first-ever user conference. We're excited to kick off our inaugural event because our attendees will get the chance to not only grow their professional networks, but also hear inspiring success stories from fellow entrepreneurs, peers, and thought leaders. We look forward to continue growing this event in the years to come."