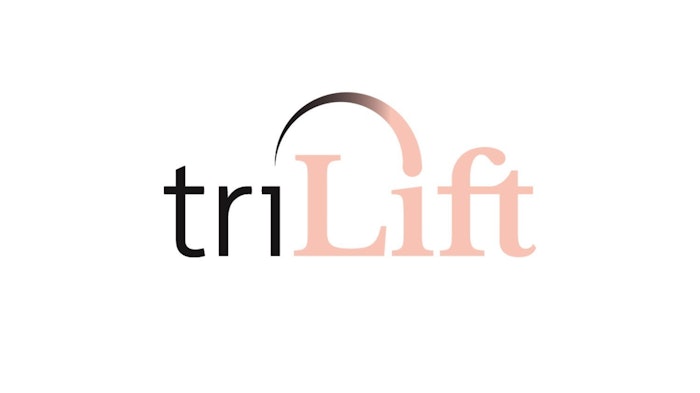 Lumenis introduced the triLift, a noninvasive, patent-pending treatment that uses Dynamic Muscle Stimulation (DMSt) in sequence with two other modalities to tone healthy muscles, reduce facial wrinkles and smooth and resurface the skin, at the American Academy of Dermatology Scientific meeting March 25-29 in Boston.
The device targets the three elements of facial aging: structure, contour and texture, by treating the three tissue layers—the muscles, the dermal layer and the epidermal layer.
The DMSt technology allows in-motion muscle stimulation, covering small to large areas. TriPollar RF and triFX radiofrequency microneedling then tighten the skin, smooth its texture and plump it by regenerating collagen and elastin.
"Aging is part of life and happens to all of us, but what many people do not realize is that aging is more than wrinkles on the skin surface, it starts and continues with the muscles, bones and soft tissues below our skin," said Dr. Steven Dayan, facial plastic surgeon and director of Denova research in Chicago. "I am enthused by triLift's innovative technology, an advancement in treating the multilayer influences of aging, including the muscles, the dermal and the epidermal layers."
"At Lumenis we are always pioneering new technological and clinical frontiers, bringing to market innovative, efficacious and safe energy-based aesthetic solutions," said Tzipi Ozer-Armon, CEO of Lumenis. "With the launch of triLift, a new facial stimulation category leveraging our DMSt technology, we have done just that—providing providers and patients another first-of-its-kind aesthetic solution.  We look forward to partnering with providers across the globe in the months and years to come to further expand the impact and reach of this revolutionary technology."