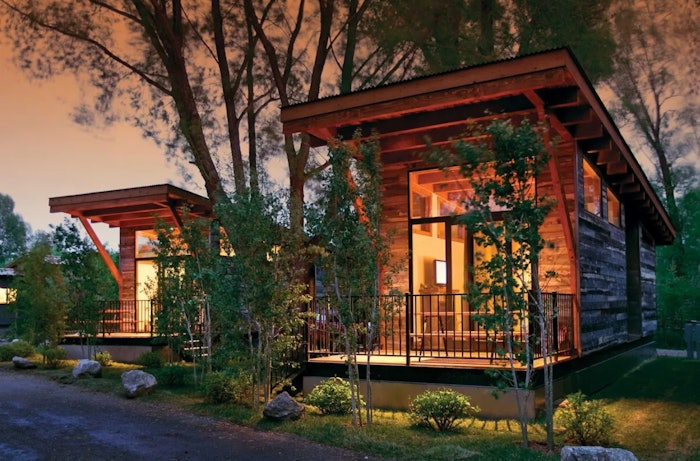 The Xhale Day Spa in Idaho Falls, Idaho is expanding to an in-town resort by the end of 2022. The Xhale Resort will add nine buildings to the original day spa with a design that promotes a secluded in-town atmosphere, according to Idaho Falls Magazine.
Related: QC NY Opens Spa on Governors Island
The magazine reports that the Xhale Day Spa has already completed one expansion project, culminating in Fall 2021. The new venture adds a new parking lot, dance studio, pickleball court, clubhouse, seven mini cabins for overnight stays and an addition to the original day spa building.
More information is available at xhaleresort.com.