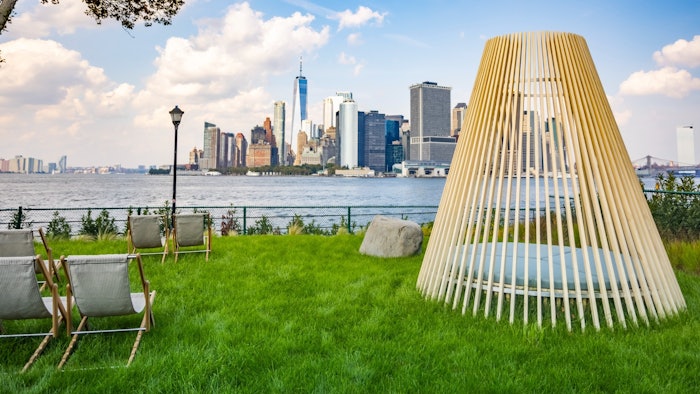 [Image via QC NY]
QC NY on Governors Island in New York is opening a luxurious Italian wellness spa in March 2022, five years after it was announced and after a delay from its original expected Fall 2021 opening, per an article from TimeOut.
Related: Holistic Spa Palmera Opens in Renovated Boca Raton Resort
The spa will offer relaxations rooms, themed saunas, Vichy showers, infrared beds, foot baths, hydro jets, steam baths and more across three historic Army Barrack buildings on the island.
Guests can choose to add on 25-, 50- or 75-minute massage sessions to their spa day and can customize them with a choice of music, technique and aromas.
Italian food and alcoholic beverages are also available in the bistro at QC NY.
More information on the experience is available at qcny.com.