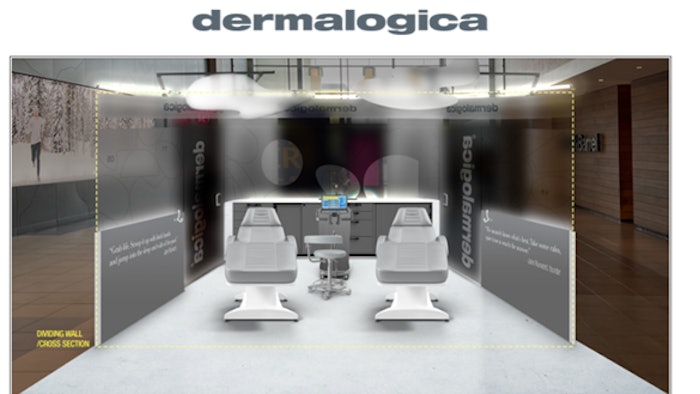 Dermalogica announced the opening of a new flagship location at the Fashion Place Mall in Salt Lake City. The 260 square foot kiosk is designed to be a choose-your-own-adventure experience with treatments and consultation with a Dermalogica skin therapist.
Related: Dermalogica Adds Recyclable Pumps to Facial Cleansers
A signature treatment offered is the Pro Bright high-intensity treatment to brighten uneven skin tone. Other treatments include specialized peels, LED therapy, microdermabrasion and microcurrent and targeted treatments for acneic, uneven and sensitized skin. There is a complimentary face mapping for all clients to analyze skin and customize recommendations.  
Aurelian Lis, CEO of Dermalogica, said, "We're challenging the idea that professional skin treatments have to happen behind closed doors. As the leaders in skincare education, we want to bring our treatment expertise front and center and showcase how skin health can be achieved through human touch."
More information on the new Dermalogica location is available here.