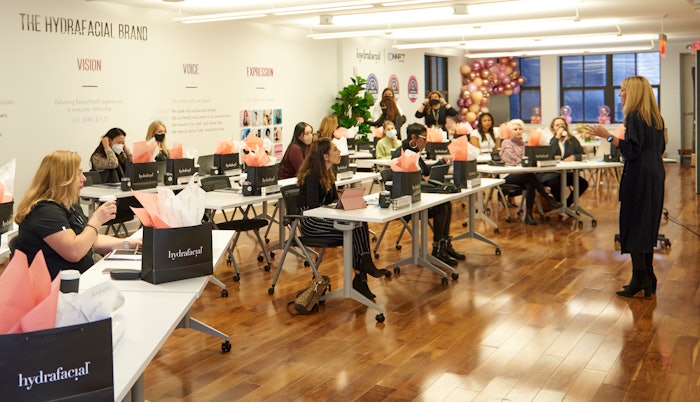 The BeautyHealth Company announced the opening of the HydraFacial HFX Experience Center in New York City. The experience center will host HydraFacial HFX courses, a two-day educational event for estheticians, and various HydraFacial events throughout the year. It is the 9th global HFX location, with the others being in Long Beach, Orlando, Chicago, Dallas, Tokyo, Shanghai, Madrid and Mexico.
Related: Stonebrook Day Spa Founder Launches Oncology Massage Sponsorship
HydraFacial HFX is a two-day immersive educational experience designed to advance aesthetic professionals' skills and help them develop client engagement techniques, hone their protocols skills, and grow their businesses. Learn more and register for the HFX courses here.
Ben Baum, HydraFacial's executive vice president and chief experience officer, said, "Education is a significant area of investment for HydraFacial. We offer in-person, virtual, short-form and long-form training opportunities, providing an option for every BeautyHealth expert who strives to deliver a superior experience. The HFX Experience Centers are an important part of our educational platform, and we are thrilled to finally have one in New York City."