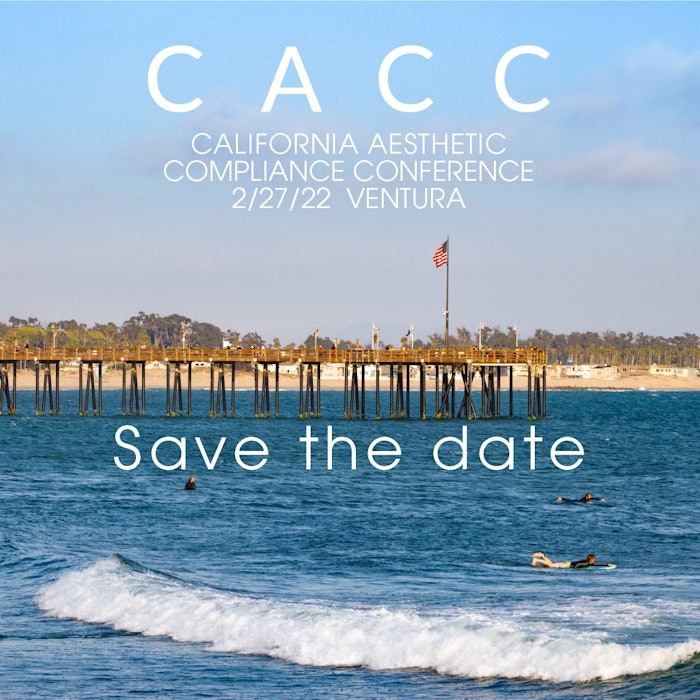 DiamondTome and Wendy Cochran, founder of California Aesthetic Alliance & California Estheticians/Esthetician Advocacy, announced the first-ever California Aesthetic Compliance Conference for California licensed beauty professionals, an event covering industry-changing renovations.
Related: New Jersey Spa Week is Back for 2022
The event will include demonstrations of services, information on industry trends and Q&A sessions with Cochran and other industry experts.
Some demonstrations at the event include full body exfoliation by DiamondTome, dermaplaning by Victoria Rose of Le Mieux, lash and brow lamination by Michelle Rath and Dani Burlile of Sinful Lashes and nano infusion technology by Cochran.
The California Aesthetic Compliance Conference is on February 27, 2022, at the Crowne Plaza in Ventura, CA, from 8 a.m. to 4:30 p.m. Cost of admission is $75.