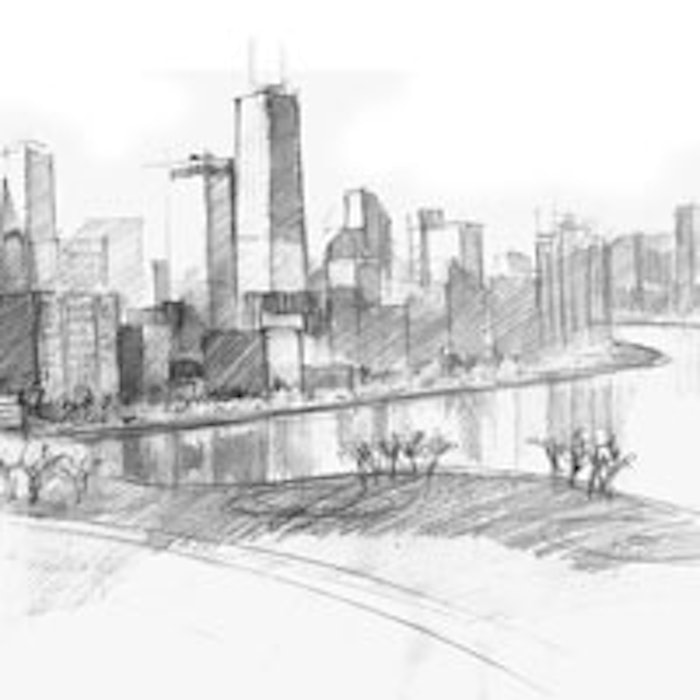 The Beauty Changes Lives Foundation (BCL), in conjunction with Cosmetologists Chicago (CC), proudly announces that the 2015 Legacy Award honoring Leo Passage will be held on Saturday, March 21 at the Art Institute of Chicago. The evening will kick off America's Beauty Show (ABS), which is co-located with Face & Body Midwest Spa Conference & Expo on March 21–23 at McCormick Place, Chicago.
The event will posthumously honor the contributions that Leo Passage, founder of Pivot Point International, Inc., made to the beauty industry and his remarkable vision for cultivating NEXTGEN talent. The award also serves as a fundraiser for BCL's scholarship and mentoring programs. The BCL Foundation was created to build awareness of the extraordinary career opportunities in the beauty and wellness industry, as well as to provide scholarships to deserving students choosing a career as a beauty professional.
Open to and encompassing the entire beauty industry that will be in Chicago for ABS and Face & Body Midwest that weekend, the Legacy event will be an interactive evening designed to spotlight young and future talent, dubbed NEXTGEN, and salute all beauty professionals.
The spectacular Modern Wing of the Art Institute of Chicago on Michigan Avenue will be the setting for an evening of music, open bar with specialty cocktails, a celebrity DJ, and an opportunity to mix and mingle with the glitterati of beauty.
Trilogy of beauty
The centerpiece of the evening will be an after-dark presentation by event sponsors entitled, "Trilogy of Beauty." A show like none other, beauty brands will present their interpretations of the Trilogy of Beauty by their NEXTGEN talents, who will be coached by master artist mentors.
Attendees will have the chance to capture the trend-setting hair and total fashion looks on their mobile devices, and share with their own beauty communities. Each team with the vision spearheaded by NEXTGEN, will showcase models representing Street Wear, Underground and Avant Garde/Haute Couture looks, epitomizing the Trilogy of Beauty.
As an added bonus for beauty artists attending, a special viewing of the Modern European Galleries, housing many of the Bauhaus works that inspired Leo Passage in his early years in Chicago, will be available during the evening. Guests will also receive a highly valued gift bag.
The BCL 2015 Legacy Award Honoring Leo Passage, featuring the Trilogy of Beauty will begin at 7:30 PM on Saturday, March 21.
Register today. Tickets are available at www.americasbeautyshow.com/legacyaward for $60, and can be purchased when registering for attendance at ABS. A portion of ticket proceeds will benefit BCL.
The Legacy Award
BCL instituted the Legacy Award to honor individuals in the professional beauty industry whose body of work has left an indelible mark on the industry for this, and many generations to come. Previous awardees were Vidal Sassoon, who changed haircutting and the salon business along with it, and Tippi Hedren, who elevated the skills of Asian nail technicians and salons.
2015 Legacy Award honors Leo Passage
Leo Passage, founder of Pivot Point International, Inc., Evanston, IL, truly lived his life to the fullest, motivating everyone who knew him to do the same. He encouraged those he met worldwide to follow their hearts and their dreams. His personal life mission became his company's mission. Through Pivot Point education Leo Passage inspired millions of beauty artists and designers around the world.
His humility was well-known and respected to this day—always sharing with others without self-interest and possessing a timeless, creative spirit. Throughout his life, and until his death May 11, 2011, he continued to care about his biggest passions: his family, Pivot Point and his hairdressing students around the world.
For more information about: Beauty Changes Lives, visit www.beautychangeslives.org; America's Beauty Show, visit www.americasbeautyshow.com; and Pivot Point International, visit www.pivot-point.com.