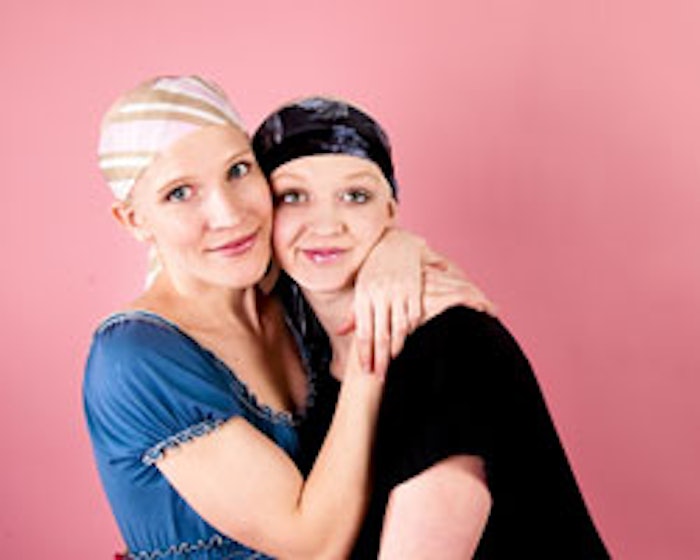 Havana Spa in Chicago wants to help breast cancer survivors feel more complete again; the spa provides restoration techniques, such as eyelash extensions and eyebrow reconstructions, that are ideal for women who have lost hair as a side effect of chemotherapy treatments.
"Our permanent makeup techniques can give women back something that cancer has taken away," remarked Havana Spa owner Sandra Plasencia Casanova. "Because October is Breast Cancer Awareness Month, and because so many of our clients are courageous survivors of the disease, we feel it's our duty to help these women regain some of their lost confidence and self-esteem."
Despite many research advances, including better early screening and treatment options, breast cancer remains the deadliest cancer among women in America. One-in-eight women in this country will receive a breast diagnosis in her lifetime. In 2013, almost 3 million women were either survivors or undergoing treatment. Survivors of breast cancer live not only with the threat of the disease recurring, but also with scars and other physical reminders.
Aggressive chemotherapy typically leads to hair loss in cancer patients, with eyebrows and eyelashes affected in addition to the scalp. Though the damage is often permanent, Havana Spa has safe, modern treatments that can recover the look of healthy lashes and eyebrows.
Shaping and defining the brow and giving expression to the eyes, eyebrows are an integral facial feature. The permanent makeup technique at Havana Spa uses tattoos to restore the appearance of eyebrows. The effect is perfectly natural, with color and shape carefully chosen to ideally frame the client's face and create a healthful, vibrant look.
For eyelash restoration, the spa provides individual eyelash extensions to clients whose lashes have thinned after chemotherapy. Unlike typical "fake" eyelashes, Havana Spa provides Xtreme, silk or mink lashes, which are applied one at a time by a professional extensionist; between 80 and 150 are delicately attached to the natural eyelashes on both eyelids. The new lashes are available in a variety of lengths, colors and thicknesses to complement existing lashes or to create new and dramatic accents. Xtreme, silk or mink Eyelash Extensions are safe for sleep, shower or poolside, though the procedure normally needs to be refreshed every three to four weeks for optimal appearance.
Of course, hair loss is often not the only lingering effect of breast cancer. In addition to eyelash and eyebrow treatments, the licensed professionals at Havana Spa also provide breast areola reconstruction for women who have undergone mastectomy.
October will also feature Pink Glove Specials at Havana Spa, a unique set of offers that will help raise awareness for breast cancer survivors. The spa team will wear pink gloves while performing these specials, which include the Champagne and Rose Pedicure, the Champagne Facial and Brazilian hair removal. Clients will have the luxury of choosing their own discount of up to 50% off for any of the Pink Glove Specials. Any amount paid over 50% of the regular price will be donated to an organization that supports breast cancer survivors or funds breast cancer research.
Havana Spa has earned a reputation for exceptional service and professionalism in an appealing, relaxing environment. The spa offers an assortment of rejuvenating treatments for hair, body and skin, all with hand-made, environmentally conscious products.
Find more information about Havana Spa at www.spahavananights.com.