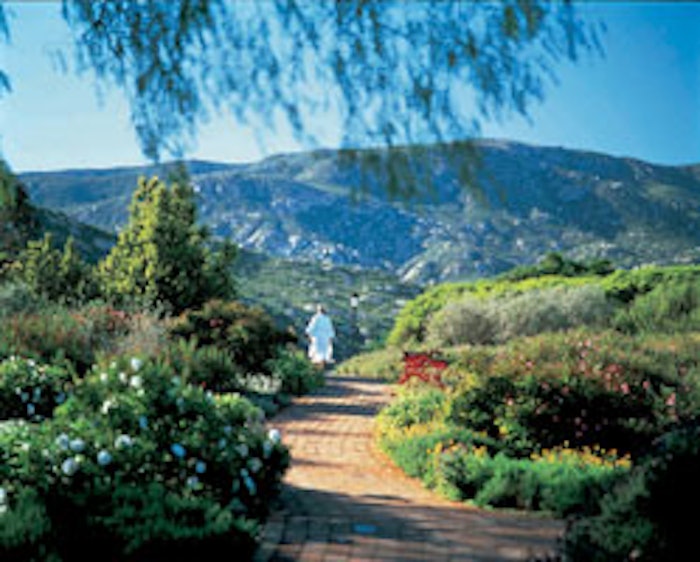 Rancho La Puerta has received top honors in the Travel + Leisure 2014 World's Best Awards, and has achieved the World's Best Destination Spa accolade. The destination fitness resort and spa landed the coveted No. 1 ranking as the Top Destination Spa in the world for 2014, and now has garnered the top ranking among Destination Spas Overall in the World's Best Awards readers' survey for four out of five years running.
Readers of Travel + Leisure rate top hotels, destinations, airlines, cruises, spas and travel companies in the annual World's Best Awards survey. Readers scored destination spas in six categories: accommodations/ambiance, treatments, service, food, facilities and value.
"We are honored to once again be named the top destination spa overall by the well-respected readers of Travel + Leisure. As we approach our 75th anniversary next year, we are proud to be the destination spa of choice for wellness seekers across the globe and pride ourselves in welcoming back our guests time and time again to enjoy the services, accommodations, fitness offerings and guest programs our dedicated staff provides," said chief executive, Roberto Arjona. "This award reflects our continued dedication to creating an environment that promotes health, wellness and enjoyment, through our constant quest of siempre mejor (always better) and a constant evolution of our fitness, spa and culinary experiences.
Founded in 1940, Rancho La Puerta offers a wellness retreat that strikes a true mind, body and spirit balance. Widely known as the original "fitness resort" with spa, its programs, and amenities include cottage-style casitas, fitness classes, hiking, spa, organic-food fine dining, and hands-on cooking classes at its own La Cocina Que Canta cooking school and six-acre organic farm.