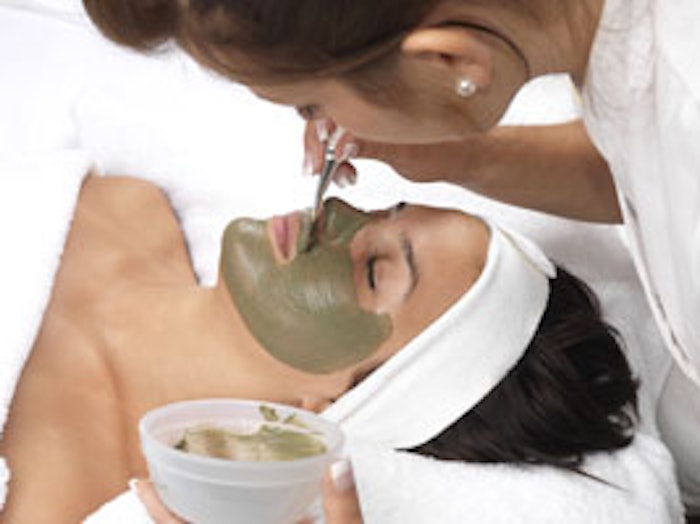 From November 3–7, 2014 hundreds of United Kingdom spas and salons will be taking part in National Spa Week (NSW), an annual nationwide campaign organized by the UK Spa Association aimed at increasing awareness of the mental and physical benefits regular spa treatments can bring.
This year's campaign theme is 'Meet and Treat', an opportunity for spas and salons to meet new clients and treat them with new experiences and added value offers. It also provides operators the chance to show how their spas and salons promote the positive effects of spa treatments via relaxation and hands-on therapy.
A range of events will be taking place during the week including promotions, competitions, offers and fundraising activities supporting this year's partnered charity, the MacMillan Cancer Trust, as well as lots of relaxing spa experiences and packages to enjoy.
This year's campaign will have a strong consumer facing presence through a dedicated National Spa Week map via the Good Spa Guide website. Clients will be able to easily search for their nearest spa participating in NSW with a direct link to that spa's own website for bookings and inquiries. The Good Spa Guide will also be running a '7 Days of Spa' promotion and communications to their subscribers of over 25,000 regular spa visitors.
National Spa Week is the industry's largest promotional opportunity and in 2013 reached over 18 million people. With this year's campaign in association with the MacMillan Cancer Trust, it is expected that there will be an even high participation rate partly through increased exposure via the Good Spa Guide and also through the charity's huge widespread network of patients, supporters and clients.
A national and regional press campaign supported by The Spa PR Company will incorporate traditional and new media to drive significant audience awareness and participation. This will include National Spa Week diary date listings, dedicated spa features highlighting in spa events, spotlights on individual spa operators and expert interviews across national print, TV and radio. To further celebrate the 7 Days of Spa, product house promotions will run in national press for readers to win luxury spa hampers. Elemis, Thalgo, Murad and Germaine de Capuccini have already agreed their participation.
Announcing the launch of National Spa Week 2014, the UK Spa Association's Vice Chair, Liz Holmes said, "The spa market continues to grow but still millions of people in the UK have yet to have a spa experience. National Spa Week gives us an opportunity to join together and reach out to these people as well as to the spa initiated to explain the many benefits that spa can bring. We are delighted to have the MacMillan Cancer Trust on board as our charity partner whom we believe will make a massive difference to awareness and social engagement. In previous years National Spa Week has been a valuable driver of business for my own spa at Rockliffe Hall so I would encourage all spas and salons to get involved and reap the benefits for their business, the clients and, of course, the MacMillan Cancer Trust."
How to get involved
To sign up to National Spa Week 2014, contact the UK Spa Association's general manager, Lisa Barden. She can be reached by email at lisa@spaassociation.org.uk, or by phone at 08707 800 787 or 07794 258624.
Both members and nonmembers of the UK Spa Association can take part in this year's campaign. National Spa Week participation is a free benefit for association members with a small charge of £250 for nonmembers. Group rates are available on request. A range of sponsorship packages and promotional opportunities are available to suppliers.
What do you need to do? Every registered and participating spa or salon is being asked to commit to some minimum requirements to help raise awareness.
Every participating spa or salon will have access to a Tool Kit. This contains valuable information about NSW as well as templates for PR; marketing; event planning; corporate outreach and branded materials to help communicate the core campaign messages.
Minimum requirements:
Agree to a discount of up to 20% on a treatment or package purchased that week;
Run an event during NSW offering to 'meet and treat' your clients, with a giveaway to be produced for every treatment. The organization will be engaging suppliers to help support this activity for you; and
Ask your clients to complete a simple survey (which will be provided) during NSW—this will give you valuable market insight for future clients.
Optional extras:
Corporate outreach to local businesses (a tool kit will be provided);
Run a local competition offering a 'free package' to the winner;
Fundraising initiatives for this year's charity MacMillan Cancer Trust, such as a £1 donation from every treatment performed during NSW; and
Local PR (a sample press release will be provided).