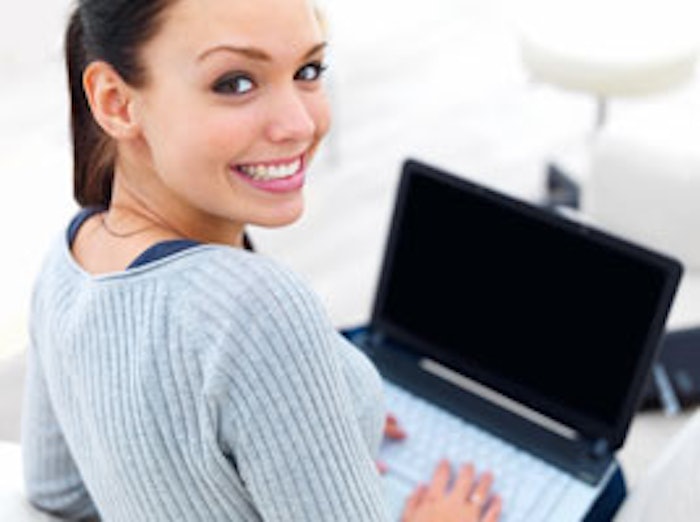 CND, the maker of CND SHELLAC brand 14+ day nail color and VINYLUX Weekly Polish, reaffirms its commitment to serving the Nail Professional with the introduction of yet another groundbreaking innovation, CND U Online Learning.
Since its inception in 1979, CND has advanced the state of the industry through training and technology. Over the years, the company has earned a reputation as the most user-friendly, knowledgeable, and well-equipped educational resource in the industry, increasing Nail Professionals' knowledge of products and procedures, enhancing their credibility with customers and helping them to build stronger businesses.
"In today's digital world, CND U is the natural next step in our support of the professional nail community in order to ultimately elevate the consumer experience in the salon," said CND cofounder and style director Jan Arnold. "This Pro-only program will offer nail professionals true accessibility to a comprehensive Online Learning experience for the first time ever. Our partner schools will also benefit from CND U."
With a full curriculum based on the renowned education techniques and principles of the nail care pioneers, CND U will officially launch in English in the United States on September 1, 2014 with three unique educational paths for an all-inclusive course of study. In November 2014, CND will launch a school version of the program for use as an interactive learning platform in its partner schools.
Bellus Academy, an industry pioneer in online education for beauty professionals, will partner with CND as the exclusive product provider for CND U professional courses in the United States. For classes requiring a kit in support of the hands-on learning experience, product will be shipped out of Poway, California by the partner school, exclusively to licensed beauty professionals with active and valid cosmetology or nail licenses.
To further elevate the beauty industry, Bellus Academy will donate a portion of their profits to the Beauty Changes Lives (BCL) Foundation, a nonprofit organization created by the American Association of Cosmetology Schools (AACS) to build awareness of the extraordinary career opportunities available in the beauty and wellness industry and award scholarships to individuals pursuing careers in the category.
Visit www.cnd.com for advanced CND U registration or to learn more.