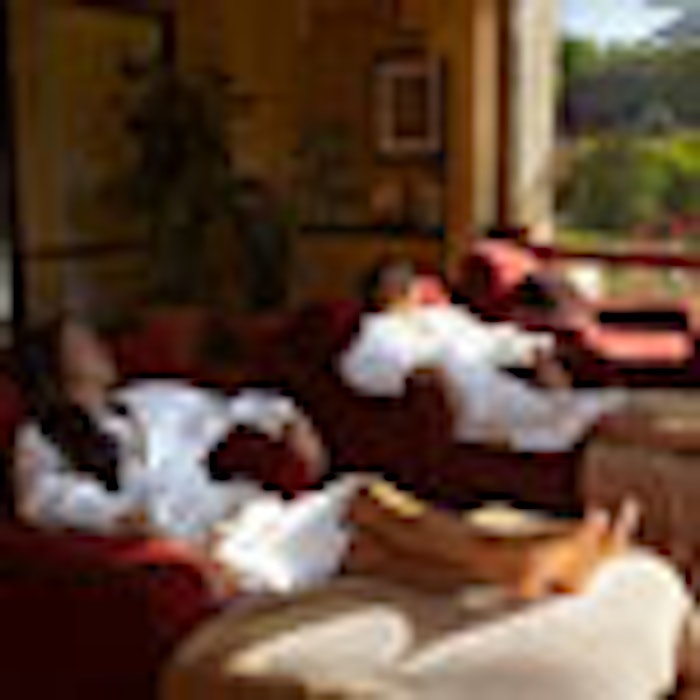 SpaFinder, Inc. announced the winners of its Readers' Choice Awards, honoring the most international and diverse group of spas in the history of the awards. This year marks the ninth anniversary of the annual awards; SpaFinder is also celebrating the 25th anniversary of the company.
The 2011 Readers' Choice Awards drew unparalleled participation worldwide with more votes cast by spa-goers across more countries, regions and categories — offering the most complete and the most useful peer-to-peer recommendations in the global spa market. In addition to the Crystal and Country/Region Awards, readers voted for their favorite spas in 32 different "Best For" categories.
This year's winners for the coveted Crystal Award, recognizing the favorite spas on each of six continents, were:
South Africa: One&Only Cape Town
Asia: The Peninsula Bangkok
Australia: Gwinganna Lifestyle Retreat
Europe: Four Seasons Hotel George V Paris
North America: Miraval, Life in Balance
South America: Four Seasons Hotel Buenos Aires
Notably, Four Seasons properties took top honors in Europe and South America.
Spas in four new countries earn accolades
Winners were also named for 44 countries and regions, with four new countries (Israel, Jordan, Mauritius and Vietnam) added to the list, reiterating just how vibrant the expansion of spas around the world has become.
A complete list of winners can be accessed at 2011 Readers' Choice Winners. Ellis noted that this year there has been a veritable explosion in the kinds of offerings and choices available, as the industry continues its expansion worldwide.
"This diversification is seen in the selection of 'Favorite Spa Professionals.' With winners, including those in naturopathy and fitness, along with venerable disciplines like massage and esthetics, there's an unmistakable move toward holistic health and wellness in the eyes of spa enthusiasts," Ellis said.
The 2011 Awards were based on votes submitted worldwide at SpaFinder's global consumer websites (including spafinder.com) and by readers of SpaFinder publications. Voters were asked to cast ballots only for spas they've personally visited within the past three years.
"Given that there are more than 13,000 getaway spas (hotel, resort and destination spas) worldwide, being chosen by consumers, who are the true experts, is clearly cause for celebration," Ellis noted.