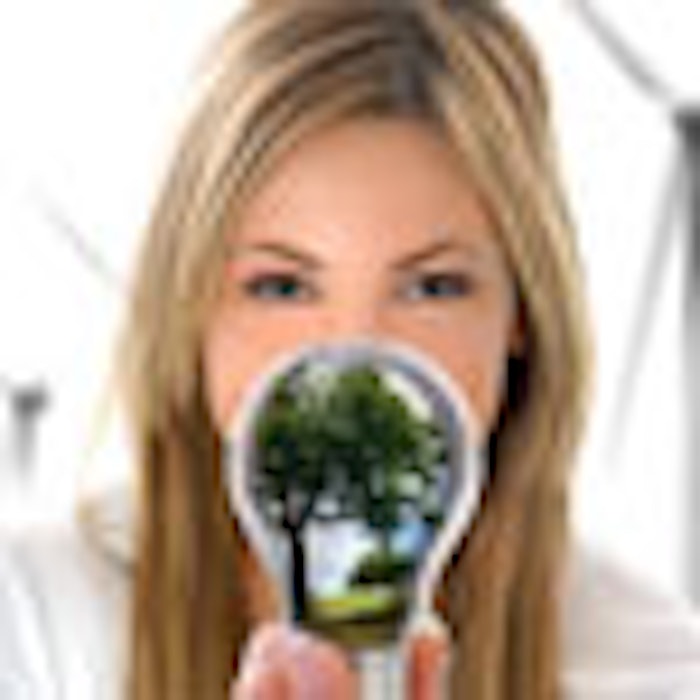 Global recycling company Intercon Solutions is partnering with PrettyCity.com this June to encourage spas to properly recycle electronic waste, bulbs and packaging during the annual "Green and Gorgeous" eco-friendly beauty and wellness campaign.
The average spa creates thousands of pounds of waste annually; waste such as plastic bottles, cardboard, paper and packaging. In addition, even sustainable spas may be unwittingly contributing to landfilling by not properly recycling their out-of-date electronics.
Intercon Solutions properly recycles, never landfilling, products ranging from bulbs to obsolete computers. Out of use spa equipment can also be recycled by Intercon Solutions, an R2/RIOS and NAID AAA certified recycler.
Following are exclusive tips, only on SkinInc.com, from Intercon Solutions about how to go green this June ... and throughout the year.
Recycle the following items: Styrofoam, fluorescent tubes (often used in tanning beds), end-of-life furniture, TVs, hairdryers, curling irons, blow-dryers, batteries, keyboards, mp3 players, cameras, microwaves, vacuums and calculators. Most plugged in or battery operated items are usually accepted. And, don't forget good old paper and plastic.
Consider providing eco-friendly, all-natural, organic and/or vegan products.
Purchase recycled, antique or vintage furniture.
Use eco-friendly paints when remodeling.
Give out complimentary reusable totes with purchases.
Conserve water by offering waterless manicures and pedicures.
Utilize sustainable cleaning services or eco-friendly cleaning products.
Offer indulgent organic teas and cocktails.
Buy cute vintage reusable dishes, mugs and glasses for teas, coffees and waters instead of using Styrofoam or plastic cups.
Reduce paper consumption by posting service pricing on the website instead of handing out fliers.
Plant a garden for clients and consumers to admire.
Offer on-site e-Waste recycling for clients. For example: Set up recycling bins and accept smaller items such as cell phones, batteries and mp3 players.
Give the gift of recycling. Intercon Solutions offers pre-loaded gift cards in varying amounts. Pre-load them with money and give them to clients, vendors or eco-conscious friends.