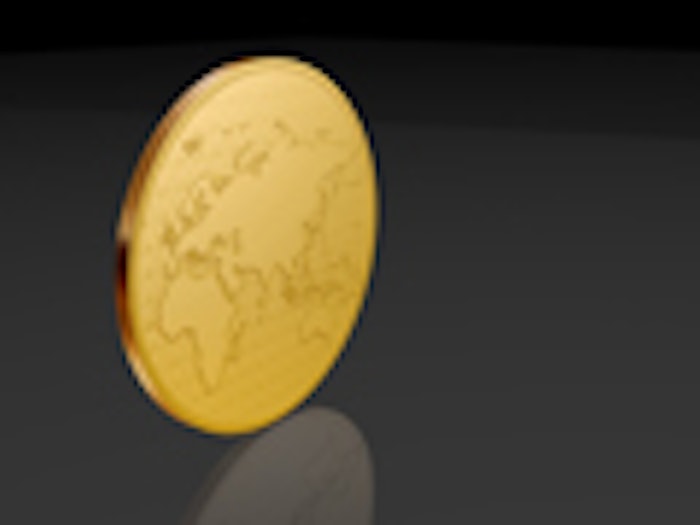 The British spend more per person on health and beauty products than any other European Union country, finds Verdict Research in its latest report European Health & Beauty Retailers 2008.
"The British are the biggest spenders in the European Union," comments Carol Ratcliffe, retail analyst at Verdict Research and co-author of the report. "The average U.K. consumer spends 375 euros a year on health and beauty products—far more than most of our European neighbors. We spend almost 50% more each year than the Spanish for example, and 43% more than the average European. The British are certainly happy to splash out on looking good."
Per capita
These are the per capita expenditures on health and beauty products in the six largest EU markets in 2007. In euros spent per person, the United Kingdom averaged 375, France 327, Italy 305, Germany 289, the Netherlands 280, and Spain 254.
The United Kingdom's high level of spend per head can be attributed to easy access to a wide selection of health and beauty products, a strong consumer appetite for innovative and upmarket items, and a shift to more premium, higher-priced products. This high level of spending combines with its large population to make the United Kingdom the second biggest market for health and beauty products in Europe, behind only Germany.
But British retailers have made only a limited impact on mainland Europe. Of the top six health and beauty specialists in the European Union, only one, Alliance Boots, is from the United Kingdom, and even it is planning to relocate its headquarters to Switzerland. Instead, Germans dominate the leaderboard, occupying four of the top six places, while the leading retailer is Hong Kong-based A.S. Watson, part of the Hutchison Whampoa group.
Verdict Research argues that the leading German retailers (Schlecker, dm-drogerie markt, Rossmann** and Douglas) can attribute their success in part to the comparatively consolidated nature of German health and beauty retail and the favorable central location of the country for international expansion. "In contrast, the most successful U.K. specialists are often pharmacy-focused, which can make international expansion tricky due to local regulations over pharmacy ownership," comments Ratcliffe.
A dramatic rise
From a market share of just 1.2% in 2002, A.S. Watsonhas expanded through a series of acquisitions to take an estimated 5.3% of the EU health and beauty market in 2007. A.S. Watson now has 10 chains in the European Union: Marionnaud, Superdrug, Kruidvat, Ici Paris XL, Savers, Trekpleister, Drogas, The Perfume Shop, Watson's and Rossmann*.
Schlecker, in third place with an estimated market share of 4.3%, has the largest amount of store space. With more than 14,000 stores, Schlecker has more than double the number of A.S. Watson and more than five times that of second-placed rival Alliance Boots.
Though its stores are typically small compared to those of other major retailers, this massive network gives it the largest amount of floorspace by a significant margin. However, it also has the least productive space due to its value positioning and the cannibalization of sales due to an overintensive store network in its core domestic market of Germany where, according to the retailer, customers can find a Schlecker outlet every three kilometres.
Fastest-growing markets
The 12 new members of the European Union are attracting major investment from the likes of Douglas and dm-drogerie markt because of their high growth rates and future growth potential. With stiff competition in the mature EU markets and weak consumer confidence likely to limit spending growth in the short term, there is much to be gained from geographical diversification into these smaller markets.
Verdict Research examined retail sales of health and beauty products across the 27 countries of the European Union for its latest report, and found that Romania, Estonia and Latvia have seen the fastest growth, albeit from small bases.
Spain has been the fastest growing of the major EU markets of Germany, the United Kingdom, France, Italy, Spain and the Netherlands. Spanish category expenditure increased by almost a third between 2002 and 2007—more than twice the rate of any other major market. This has been driven by strong economic growth, with Spanish GDP rising 44.0% during the period.