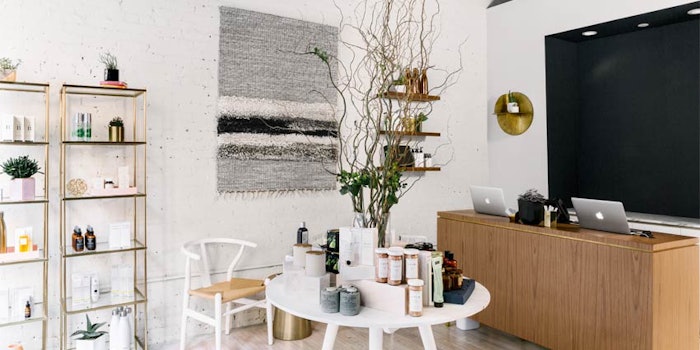 Heyday, a New York-based skin care franchise, announced it is offering franchise opportunities to qualified entrepreneurs, in part due to the company receiving a $20 million Series B round of funding, led by Level 5 Capital Partners with participation from existing investors Lerer Hippeau and Fifth Wall Ventures. Currently, Heyday has ten locations but believes the brand will grow dramatically through franchising, with plans to have 300+ shops opened over the next five years.
Related: Remedy Spa & Salon Suites Offering Franchise Opportunities
Heyday focuses its skin care offerings to only feature regularly scheduled facials. It provides consumers with regularly scheduled visits as part of its health-and-wellness maintenance routine. Its new SMS text program allows for anyone interested in receiving facial tips to have an ongoing exchange with a licensed esthetician.
Heyday says approximately 80% of its clients are under the age of 34, and 70% have signed up for ongoing memberships and monthly services.
Adam Ross, co-founder and CEO of Heyday, says, "For a whole younger generation of consumers, there's no trusted brand in the skin care category, and none that can drive personalized recommendations and expertise like Heyday. That's what's exciting to us. Skin care is a $7 billion service industry and $100 billion online category. Right now, we're doing the work to become the brand that wins the hearts and minds of a very large set of customers."
Sean Bock, the president of franchising of Heyday, says, "We want franchise candidates with high emotional intelligence, people who know how to build a team and want to develop a lifetime business. Our ideal franchisee will ensure that they invest in their Heyday estheticians to create a world class hospitality experience for both their own team and for their clients."