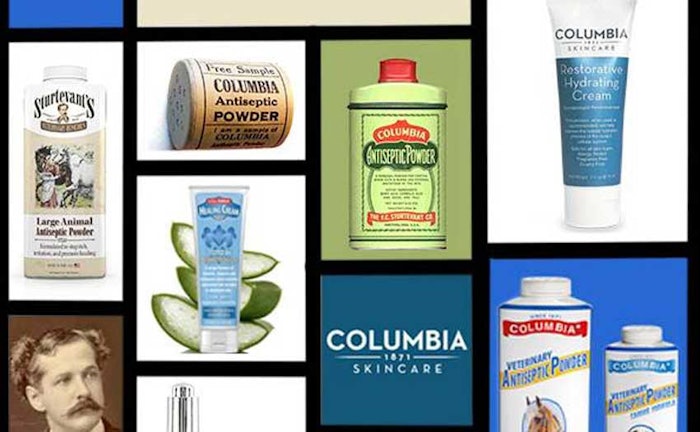 Columbia SkinCare is celebrating 150 years of business and creating professional skin care products. The F.C. Sturtevant Company introduced one of the first antiseptic powders that prevented and treated skin irritations. The brand also developed the first topical treatment for acne and contact dermatitis, and aided in the renewal of skin tissue using fermented bacteria. 
"These products continue to meet the highest efficacious standards of our founder, Francis Crayton Sturtevant," says Columbia SkinCare's CEO, Steven Rosenfeld. "For the past 150 years our focus has remained on innovating skin care products under the Columbia SkinCare brand that promote healthy, beautiful skin."
The brand has been a trusted voice in the esthetics industry that has regularly produced innovative products and protocols since 1871.
"We have always approached skin care believing that nature holds the best medicine. That belief, in conjunction with an unprecedented 150 years of skin science and research, gives us a unique advantage in our campaign for healthy skin," says Dr. James B. Ryan, Vice-President of Product Development.
As the company looks to the future, they see a paradigm change occurring within the skin care industry and medical innovation based on the increased use of microbiology, biotechnology and AI in product development.
"We plan to have an active role in creating a new healthcare paradigm," says Dr. Ryan.