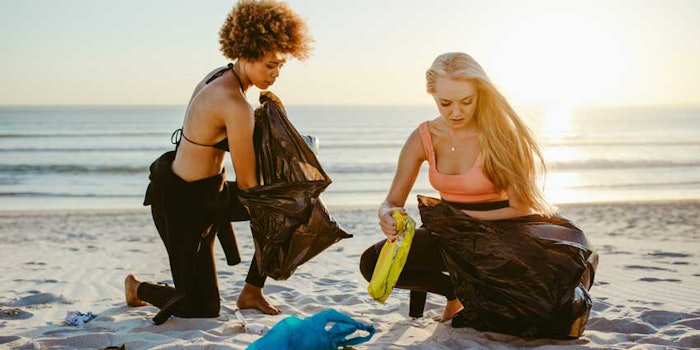 BABOR team members at its Florida headquarters partnered with Clean Miami Beach to celebrate World Ocean's Day on June 8, 2021, which spreads awareness on the importance of the oceans and how human actions affect it. 
Clean Miami Beach is a registered 501(c)(3) nonprofit organization dedicated to the protection of Miami Beach and its marine wildlife. The team at Clean Miami Beach has completed 104 cleanups and removed more than 18,072 pounds of garbage from oceans, parks and beaches. 
BABOR, known for its eco-friendly efforts, completed a private two-hour beach cleanup with Clean Miami Beach. Altogether, the team was able to pick up 162 pounds of trash.
In addition, BABOR's Green Agenda ensures the use of 100% recyclable packaging with a commitment to reduce plastic by 30% by 2023. As part of this, the brand's Special Edition Collection Ampoule Concentrates is forgoing the use of cellophane overwrap, saving about 850 pounds of plastic film.