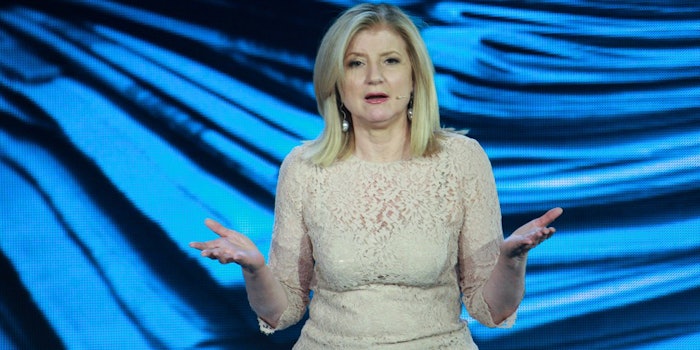 Zeel has partnered with Thrive Global to form of an exclusive deep tissue massage offered by Zeel's on-demand massage service. 
Thrive Global's Mission: End Burnout & Stress
Thrive Global, a media company started by Arianna Huffington, is setting out to work with individuals and companies to end the stress and burnout epidemic. They intend to do this by focusing on three core interconnected components: corporate trainings and workshops about health and wellness, a media platform that promotes well-being through actions and an e-commerce platform that offers a curated selection of products and services pertaining to wellness.  
The On-demand Massage
The "Thrive Massage" will directly address Thrive's curated services component of their mission by providing in-house massage sessions to clients. All a person would have to do is visit their site, schedule an appointment and a massage therapist will come to their house. 
When asked about the importance of massages in day-to-day life and their partnership, Samer Hamadeh, CEO of Zeel, said , "Zeel is thrilled to partner with Thrive Global. Massages help us bounce back from the burnout and stress of everyday life. That's why, at Zeel, we're bringing Massage On Demand directly to busy people."