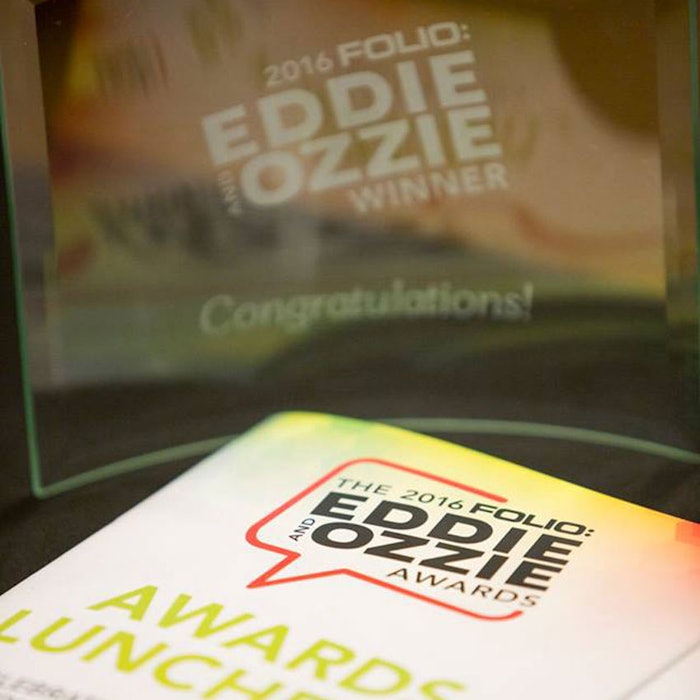 Skin Inc. is proud to announce that our April 2016 issue won a prestigious Eddie Award for single issue of a health/wellness B-to-B magazine. Our editorial and design teams work hard to provide unique, job-critical content to our readers in the spa industry, and we were honored to have received such an award.
The April 2016 issue was our natural issue, tackling topics such as essential oils, nature's answer to sensitive skin and defining natural, green and organic skin care. It also featured design topics such as how to bring in more color to your spa and the five elements of consistent spa design.
The Eddie and the Ozzie Award have been given by Folio: magazine for over 20 years to recognize magazine editorial and design, respectively. A panel of more than 300 judges narrowed 2,800 entries into a pool of roughly 1,000 finalists. In total, over 250 awards were given out across 33 categories.
Honorable mention in the single issue of a health/wellness B-to-B magazine category went to American Spa.