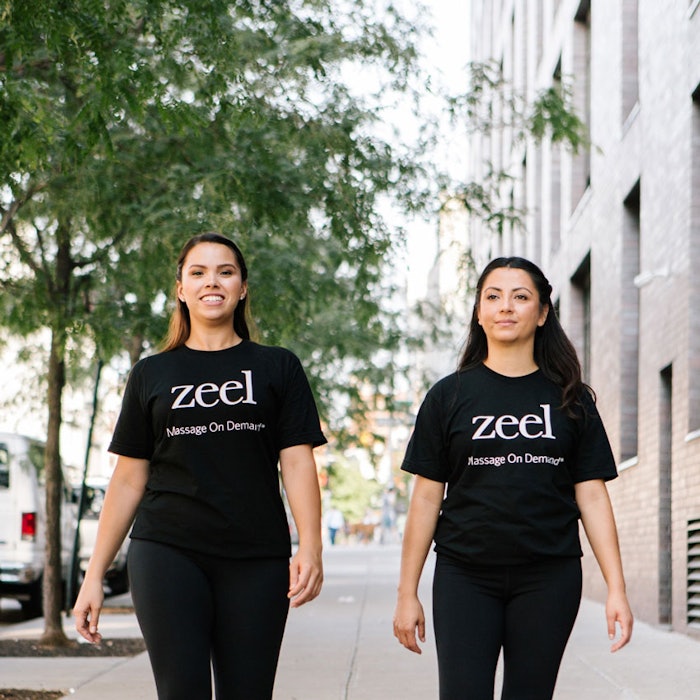 On-demand massage company Zeel has created Zeel Spa, the staffing solution for spas. Using the Zeel Spa platform, spas, salons, and hotels can book a licensed, vetted Zeel massage therapist to fill vacant appointments due to last-minute staff absences.
Zeel Spa also helps spas augment their existing staff during periods of peak demand. Zeel is the first on-demand company to use its active network of independent contractors to provide on-demand staffing solutions to traditional brick and mortar businesses.
Zeel currently has over 70 spas and hotels in 20 U.S. cities using the Zeel Spa platform to staff spa massage therapists at spa and hotel properties. After signing up, spas can start scheduling massage therapists right away, for start times as little as an hour in advance.
Spa Directors also have the option of booking one or more Zeel massage therapists for a period of up to 8 hours, called a Block Project.
 "Zeel Spa creates more opportunities for those massage therapists and also helps make the overall spa massage industry stronger, more flexible, and more efficient. Spas no longer need to turn away business or disappoint customers because of last-minute staff absences, or spikes in customer demand. They can even expand their hours of operation and increase revenue by adding more appointment slots," said Samer Hamadeh, founder and CEO of Zeel.
"Our partnership with Zeel has been game-changing. We're now able to accommodate all of our hotel and day guests. Zeel Spa helps us to be more flexible, allowing us to offer more massage services at busier times. We get great feedback about the Zeel Massage Therapists, and the Zeel Customer Service team is easy to work with. They're very quick in responding to all our last-minute requests," added Sofi Venezuela, assistant spa director at Gurney's Montauk Resort & Seawater Spa.
Zeel Spa is part of the larger Zeel Professional platform, which includes Zeel Corporate Wellness and Zeel Concierge.