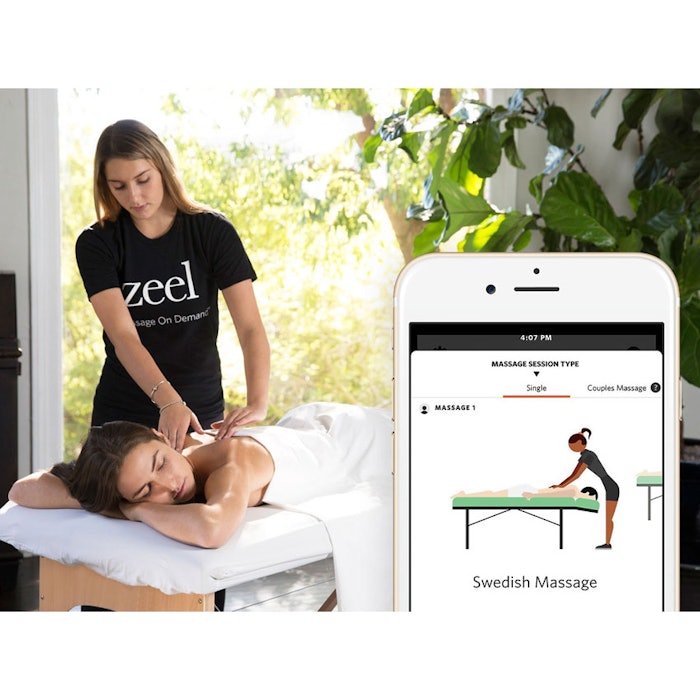 Zeel Massage On Demand has expanded from the Bay Area to Santa Cruz and Monterey, California. Booking a Zeel Massage is done with the touch of a button, appointments being offered through both Zeel.com and apps for Android and iPhone.
Zeel Massage offers a Swedish massage, a deep tissue massage, prenatal massage, sports massage and couples massage. The times can span from 60 minutes to 90 minutes. All massage therapists are licensed in the state of Claifornia and are experienced, interviewed in person by Zeel and devoted to providing a first-class experience for the customer.
All Zeel Massages automatically add %18 gratuity for the tip when paying for the massage in full. There's no need to have cash on hand since the receipt indicates that everything is paid for on the receipt. Zeel offers the premium i-home massage membership called Massage Zeelot. Members can save 20% on all Zeel Massages, credit rolls over and can be used at any time to purchase gift cards for others and they provide a free massage table to keep.
Zeel CEO Samer Hamadeh, said, "Zeel has been the leader of the Massage On Demand space in the San Francisco Bay Area for years, and we're ready to bring the massage revolution to Monterey and Santa Cruz Counties."